Tourists touring Yunnan can conveniently take a direct flight to Lhasa from Shangri-La. Shangri-La offers a daily flight to Lhasa with a duration of approximately two hours. Shangri-La has a small airport located about 3km outside the town. Although there is no airport shuttle service like in larger cities, a taxi ride to the airport costs only around 15-20 CNY. China Eastern Airlines operates flights to Lhasa from Diqing Airport every day at around 9:15 am. The one-way flight typically costs around US$230 and takes two hours. However, prices may increase during peak season.
Flights from Shangrila to Lhasa provide a convenient and efficient way to travel between these two beautiful cities. The timetable for flights to Lhasa ensures that travellers have multiple options to choose from, allowing flexibility in their travel plans.
But if you prefer a different mode of transportation?
There are other options available, such as taking the train to Lhasa from Shangrila. This alternative offers a more scenic and immersive experience, allowing you to soak in the breathtaking landscapes and enchanting vistas along the way. The train journey is known for its awe-inspiring views of snow-capped mountains, vast grasslands, and picturesque Tibetan villages, making it a memorable adventure in itself.
However, if time is of the essence, then flights to Lhasa from Shangrila are undoubtedly the way to go. As you soar through the clouds, you can expect to witness stunning panoramic views that will leave you in awe. The flight takes you over the majestic Himalayan mountain range, offering glimpses of towering peaks, deep valleys, and winding rivers. It is an experience that truly showcases the grandeur and magnificence of this region.
For those wondering about the location of Shangrila Airport, it is situated in Diqing Tibetan Autonomous Prefecture, Yunnan Province, China. This airport serves as a vital gateway for travellers looking to explore the mystical and mythical land of Shangrila. Its convenient location allows for easy access to the city and its numerous attractions.
To reach Shangrila airport, various transportation options are available. Taxis, private cars, and shuttle services are readily available, ensuring a hassle-free journey to the airport. Additionally, many hotels in the vicinity provide transportation services for their guests, making it even more convenient for travellers. Speaking of hotels, there are several options located nearby Shangrila Airport. These accommodations range from luxury resorts to budget-friendly guesthouses, catering to the diverse needs and preferences of travellers. Staying at one of these hotels allows you to enjoy comfortable accommodations while being just a stone's throw away from the airport, ensuring a stress-free start or end to your journey.
Popular attractions nearby Shangri-la
When in Shangrila, there is no shortage of popular sightseeing spots to explore. From the breathtaking beauty of the Pudacuo National Park, with its crystal-clear lakes and verdant forests, to the ancient charm of Dukezong Ancient Town, where time seems to stand still, there is something for everyone. Immerse yourself in the rich culture and history of the region by visiting the Ganden Sumtseling Monastery, one of the largest Tibetan Buddhist monasteries in China. Or, embark on a trek through the stunning Tiger Leaping Gorge, a natural wonder that will leave you in awe of its sheer beauty.
In conclusion, whether you choose to travel by flight or train, Shangrila to Lhasa offers a myriad of options for an unforgettable journey. The timetable for flights ensures flexibility, while the train journey allows for a more immersive experience. With convenient transportation options to and from Shangrila Airport and a range of hotels nearby, travellers can rest assured that their journey will be comfortable and convenient. And, of course, the popular sightseeing spots in Shangrila promise to leave you captivated and yearning for more. So, pack your bags, embark on this incredible adventure, and discover the wonders that await you in these enchanting cities.
Shangrila to Lhasa Timetable & Fare
| Flight No. | Depart | Arrival | Run Time |
| --- | --- | --- | --- |
| MU5939 | 08:40 | 10:45 | 2h 5m Non-Stop |
Lhasa to Shangrila Timetable & Fare
| Flight No. | Depart | Arrival | Run Time |
| --- | --- | --- | --- |
| MU5940 | 11:25 | 13:05 | 1h 40m Non-Stop |
A Tibet Travel permit is essential for flying to Tibet.
A Tibet travel permit is required to visit Lhasa in Tibet, and it is essential for flights from major cities in China. To obtain the permit, travellers must book a tour with a registered travel agency and submit necessary documents, such as a scanned copy of their passport and Chinese visa. The application will be reviewed and processed by the Tibet Tourism Bureau, with a duration of approximately one to two weeks. After approval, travellers can board their flight to Lhasa and savour the magnificent views of the Himalayas during the journey.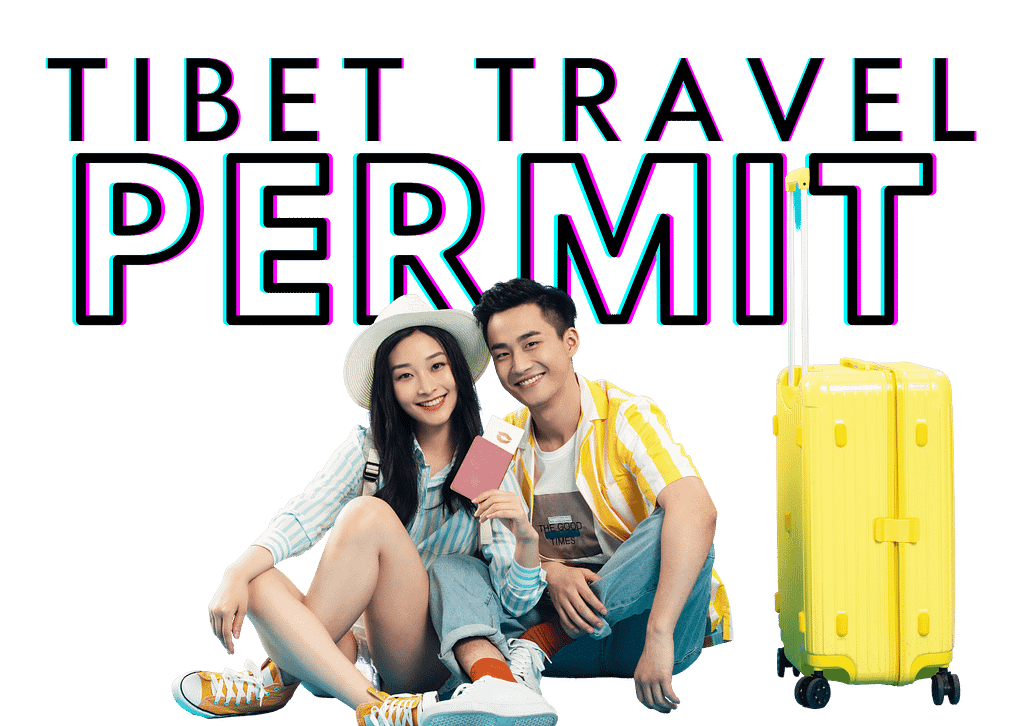 The permit controls tourist numbers and enforces regulations. To get it, book with a registered agency. They'll apply on your behalf using your passport and visa details. It takes 10-15 days to process. Remember, you can't board your flight without a permit. Keep it with you throughout your trip. Some areas may require additional permits. 
Note:
The timetable is just for reference.
We can NOT offer a ticket-only service.
foreign visitors must book a tour from a travel agency according to Tibet Tourism Bureau and administrative rules. You have to obtain a Tibet Travel Permit before booking a Tibet flight ticket.
You are free to contact us for an inquiry about customizing a Tibet tour with a flight to Tibet. A quick reply will be sent to you within 24 hours.
Precautions for flying
Please note the airport arrival procedure. Airlines typically require a 30-minute check-in prior to departure, so it is advisable to arrive at least one hour before the flight.
Changing boarding pass
Find the counter for your flight by referring to the display screen at the airport. Present your ticket and identification to the check-in staff at the designated counter. If you have oversized luggage, kindly check it in at this location. Economy class permits up to 20 kilograms of complimentary baggage. Ensure that your checked baggage does not contain any prohibited items. Upon the completion of the boarding process, the check-in staff will return your passenger ticket, boarding pass, luggage ticket, and identification.
Security checkpoint
At the entrance, there is a security counter where the passenger coupon, boarding pass, and ID card are submitted to the security inspector. If there are no issues, the boarding pass will be stamped. Proceed through the security gate and place your belongings in the X-ray security machine located beside it. You must personally pass through the security gate and then wait in the waiting hall.
Boarding time and announcements
After the boarding announcement, service personnel at the boarding gate will tear the boarding pass. They will return a small piece to the passengers and keep the rest. Then, they will proceed to board the plane along with the other passengers.
Special and discounted airfare
Consider low-cost airlines: Their fees only cover airfare, taxes, and aircraft fuel, resulting in relatively affordable prices. Prominent low-cost airlines include Chunqiu, Jixiang, Asia Airlines, and other renowned carriers.
Major airlines have specific days with the highest discounts for their members. China Southern Airlines offers the best discounts on the 28th of each month, while China Eastern Airlines does so on the 18th. Budget-conscious travellers should purchase tickets on these days to secure the best prices. Ticket sales begin at midnight. If you are unable to obtain a ticket, do not worry. Continuously check for availability as some individuals may fail to complete their payment, creating opportunities for others. Additionally, ticket prices can fluctuate in real-time, making it crucial to remain attentive and select flight schedules wisely in order to obtain affordable tickets.
Departure dates are usually long, so it's easier to get cheap air tickets. To buy affordable tickets, pay attention to purchase time. For international long-distance flights, book 4-8 weeks in advance. For domestic medium-distance flights, book 2-4