As the gateway to Tibet, Xining manages two flights between Lhasa. It will take about two and a half to get. The two flights depart daily and will make no stop flight.
Are There any Direct International Flights to Xining?
While many visitors tend to land in other cities in China and then take a connecting flight to Xining. May get the train from the city they landed in. There is an option to fly direct to Xining if you are not intending to visit other places in China first. Flights into Xining Caojiabao Airport are available from many countries around the world, both direct and indirect. and can be obtained at a very good price online.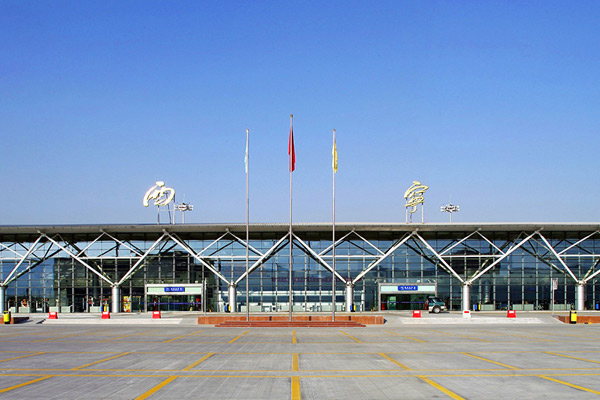 Xining Caojiabao Airport
The major advantage of traveling to Lhasa from Xining is the elevation of the city. At 2,275 meters above sea level, spending a day or so sightseeing in Xining will help to acclimatize yourself. For the trip up and up to the Qinghai-Tibet Plateau, most of which is at an elevation of over 4,000 meters. This is an advantage because you will need to spend time acclimatizing before being able to travel around Tibet. Otherwise, there will be a serious danger of altitude sickness. If this is not done at Xining, then you will need to spend the first couple of days in Lhasa getting used to the immense elevation of the roof of the world. Therefore, you can save yourself some time, and visit some of the famous attractions of Qinghai Province while you acclimatize.
Xining Lhasa Flights
Note:
The timetable is just for reference.
We can NOT offer ticket-only service. According to Tibet Government, foreign visitors must book a tour from a travel agency and obtain a Tibet Travel Permit before booking Tibet flight ticket.
You are free to contact us for an inquiry about customizing a Tibet tour with a flight to Tibet. A quick reply will be sent to you within 24 hours.