According to the weather and climate in Tibet, the best time to visit is from April to October. During this time, the weather is warm and dry, and there is generally less rainfall. The months of September and October are particularly beautiful as the autumn foliage is at its peak. However, it is important to note that Tibet is located at high elevations, and temperatures can drop dramatically at night, so it is important to bring warm clothing regardless of the time of year.
Best Time to visit Mount Everest base camp
The best time to visit Mount Everest Base Camp is during the months of March to May and September to November. During these months, the weather is stable and the skies are clear, offering unobstructed views of Mount Everest and the surrounding mountains. The temperature is also mild and comfortable for trekking. However, it is important to note that these months are also the busiest times for tourism in the area, so it is recommended to book accommodations and trekking permits well in advance.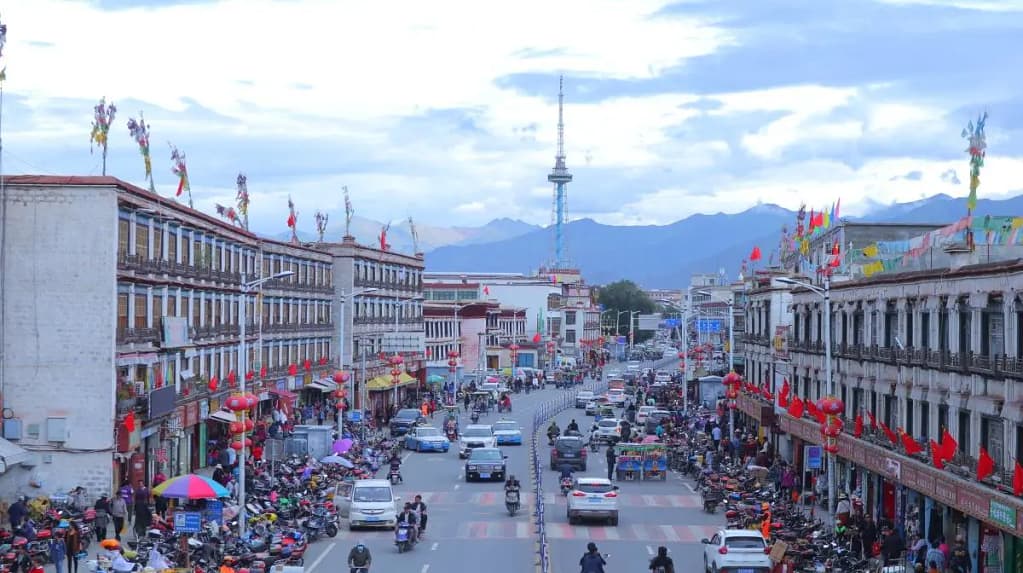 Best time to Visit Lhasa City
The best time to visit Lhasa is from April to October when the weather is warmer and more pleasant. During this time, the temperature is mild, and the days are sunny with clear blue skies. The months of July and August are the peak tourist season and the most crowded time to visit. However, if you prefer to avoid crowds, it is best to visit during the shoulder seasons of April-June and September-October. It's important to note that Lhasa is located at a high altitude, so it can be quite cold at night even during the summer months. Additionally, the winter months from November to March are very cold, with temperatures dropping below freezing, and some attractions may be closed due to snow and ice.
Visiting Tibet During Tibetan Traditional Festivals
Tibet is known for its rich and vibrant culture, which is reflected in its traditional festivals. If you are planning to visit Tibet, it is highly recommended to time your visit during one of its traditional festivals to experience the local culture and traditions. Here are some of the popular festivals in Tibet:
1. Losar (Tibetan New Year): This is the most important festival in Tibet, celebrated in late February or early March. It is a time for families to come together, eat traditional food, and participate in religious activities.
2. Saga Dawa Festival: This festival is celebrated in May or June to mark the birth, enlightenment, and death of the Buddha. It is a time for the locals to engage in spiritual activities and pilgrimages.
3. Shoton Festival: This festival is celebrated in August and is known for its giant thangka (religious painting) display at Drepung Monastery in Lhasa. It is also a time for locals to enjoy traditional Tibetan opera performances and indulge in yoghurt.
4. Ganden Thangka Festival: This festival is celebrated in August or September and is held at Ganden Monastery near Lhasa. It is known for its stunning thangka displays and religious ceremonies.
5. Harvest Festival: This festival is celebrated in September or October and is a time for farmers to celebrate the end of the harvest season with traditional dances and songs. Overall, visiting Tibet during its traditional festivals is a once-in-a-lifetime experience that will give you a glimpse into the rich cultural heritage of the region.