As one of the largest groups of overseas visitors exploring Tibet every year, American travellers can easily access Tibet due to the abundant number of flights from cities all over the United States to Chinese cities, many of which offer direct routes to China without any layovers. Over a million U.S. citizens journey to the region annually, with the majority of visits occurring in the spring and autumn seasons, which provide optimal weather conditions for hiking and sightseeing.
One of the most alluring destinations for American tourists is the journey from Lhasa to the base camp of Mount Everest, the most renowned attraction on the plateau. In this article, we will elucidate the simplicity of travelling from the United States to Tibet, as well as present the finest travel options.
How do Americans travel into Tibet?
When planning a trip to the fascinating land of Tibet from the United States, travellers are presented with two remarkable options to embark on their journey.
The first method is to fly directly to Lhasa, the capital of Tibet, through mainland China. Passengers can witness the diverse topography of China, from cities to the countryside, before landing in Lhasa. The majestic Potala Palace welcomes visitors with its intricate design and history.
The second method is to fly to Lhasa via Nepal, offering views of the Himalayan range and a glimpse into Nepalese culture. From Kathmandu, travellers can take an overland tour through the lush valleys and picturesque landscapes of Nepal. Crossing the border into Tibet, visitors are greeted by the rugged beauty of the Tibetan plateau. Whether choosing the China or Nepal route, the journey promises an adventure of a lifetime in Tibet.
Flights from the United States to Hongkong
Here are a few steps you can follow:
Decide on your departure city in the United States. Major cities like New York, Los Angeles, San Francisco, and Chicago often have direct flights to Hong Kong.
Visit airline websites such as United Airlines, Cathay Pacific, American Airlines, or Delta Air Lines. Alternatively, you can use online flight search engines like Expedia, Kayak, or Skyscanner.
Enter your departure city and destination (e.g., New York to Hong Kong), along with your preferred travel dates. If you have flexibility, you can also search for the best deals by selecting the "flexible dates" option.
Browse through the available flights, considering factors like layovers, travel duration, and cost. Note that direct flights are typically faster but can be more expensive.
Compare prices and choose the flight that suits your preferences. Pay attention to the baggage allowance, in-flight services, and any additional charges.
Once you have selected a flight, you can proceed with booking directly through the airline's website or through the travel booking platform you prefer.
Flights from the United States to Mainland China
Flying from America to mainland China typically involves a long-haul international flight. Several airlines offer nonstop flights between major cities in the United States and various cities in China. The most common route is from major U.S. cities such as Los Angeles, San Francisco, or New York to major Chinese cities like Beijing, Shanghai, or Guangzhou. The duration of the flight can vary depending on the departure and arrival cities, but it generally takes around 12 to 15 hours.
Many airlines operate on this route, including American carriers like United Airlines and Delta Air Lines, as well as Chinese carriers like Air China, China Eastern Airlines, and China Southern Airlines. Other options include Cathay Pacific, Hainan Airlines, and XiamenAir. In terms of flight options, travellers can choose between economy class, premium economy, business class, and first class, depending on their preferences and budget.
Flights from Beijing to Lhasa offer a convenient way to reach Tibet. With two departures daily, travellers have flexibility. The 4.5-hour flight allows for relaxation and breathtaking views of the Himalayas. The flight showcases China's diverse landscapes, including plains, rivers, and villages.
Trains depart from Beijing to the capital of the Tibetan plateau every day, covering a distance of approximately 3,757 km. The train journey takes about 41-42 hours to cross China, passing through six provinces. The train departs from Beijing in the evening and arrives in Lhasa in the afternoon on the third day.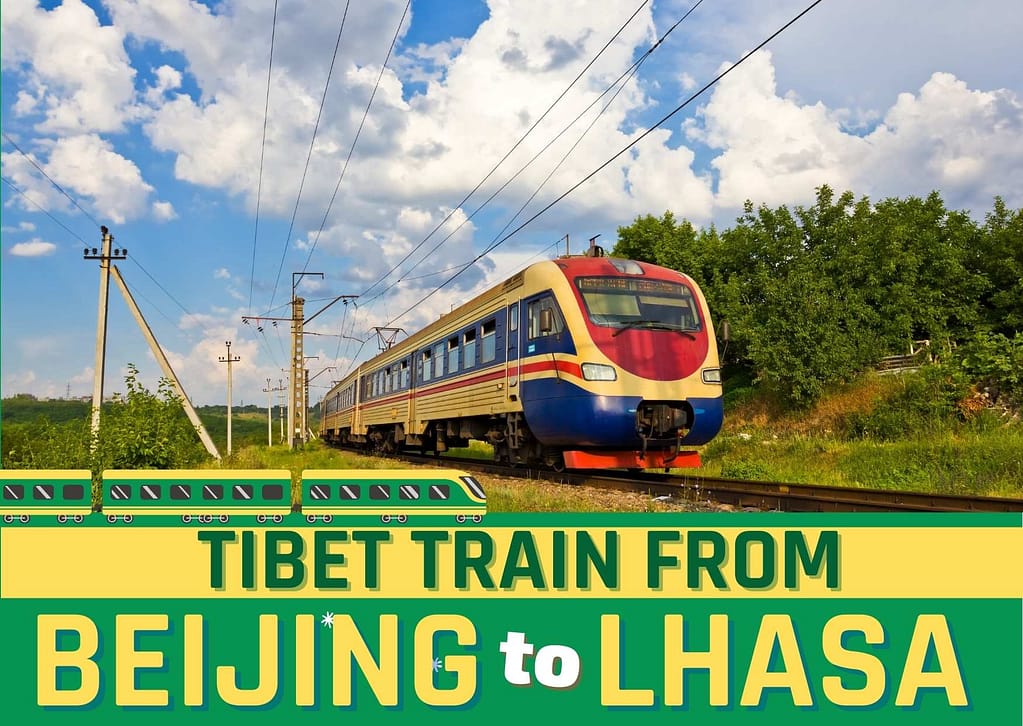 The availability of these classes may vary depending on the airline and aircraft type. Passengers flying from America to mainland China usually arrive at one of China's major international airports, such as Beijing Capital International Airport (PEK), Shanghai Pudong International Airport (PVG), or Guangzhou Baiyun International Airport (CAN). It is important to check visa requirements before travelling to mainland China, as most nationalities require a visa to enter the country.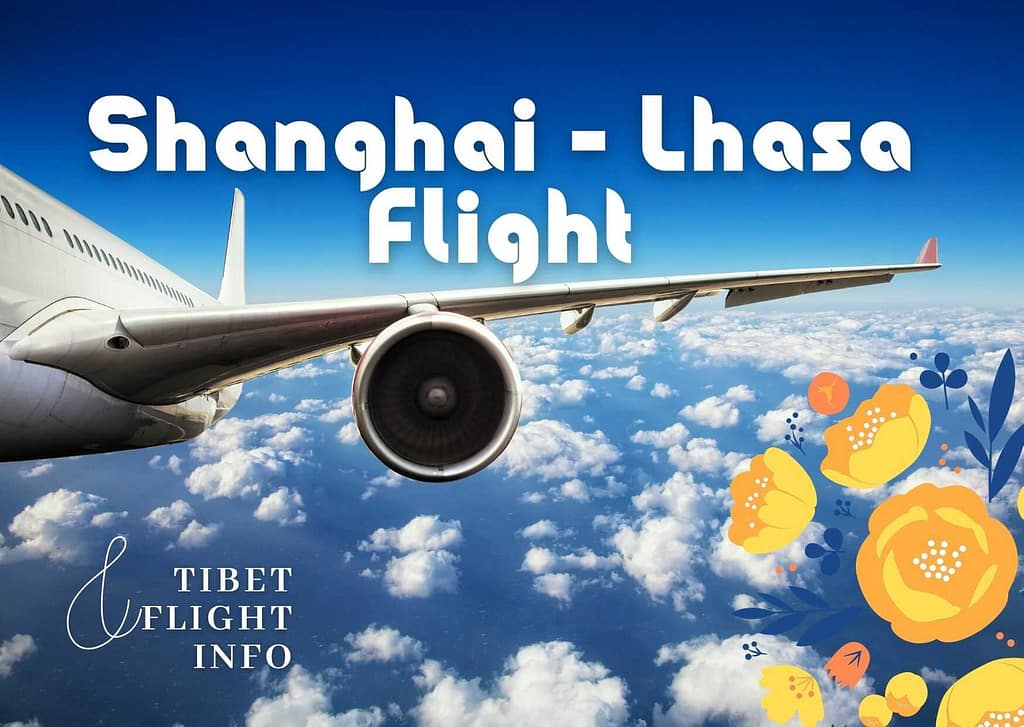 The flight from Shanghai is not a direct flight but stops at Xi'an. While a flight from Shanghai takes approximately 7 hours and 55 minutes, and a two-hour transit in Xi'an
Additionally, passengers should be prepared for the potential cultural and language differences upon arrival in China. It is recommended to book flights well in advance to secure better rates and preferred travel dates. It is also advised to check with the airlines for any travel restrictions, entry requirements, and COVID-19-related guidelines, as these may vary due to the current global situation.
About Flight from the United States to Tibet via Nepal
Flying from the United States to Nepal is a long-haul journey that usually involves at least one layover. The most common routes include flights from major U.S. cities such as New York, Los Angeles, or San Francisco to Kathmandu, the capital of Nepal. The flight duration varies depending on the layover and the airline chosen. Typically, the total travel time can range from 18 to 30 hours, including layovers.
Some airlines that offer this route include Qatar Airways, Turkish Airlines, Emirates, and Etihad Airways. The most common layover cities for flights to Nepal from the United States are Doha (Qatar), Istanbul (Turkey), Dubai (United Arab Emirates), and Abu Dhabi (United Arab Emirates). The duration of the layover can vary, but it is typically between 2 to 6 hours.
It's important to note that flight schedules and routes may vary depending on the season and the airline's availability. It's recommended to check with airlines and travel agencies for the most up-to-date information on flights from the United States to Nepal.
How to Travel from the United States to Tibet via Nepal
The journey from Nepal to Tibet can be accomplished by air or by land travel from Kathmandu. Flights depart from Kathmandu's Tribhuvan International Airport on a daily basis and take just 90 minutes to reach the Lhasa Gonggar International Airport in the capital city of the region. The average price of the flight is approximately US$ 275, although this may vary depending on the travel season and the airline. Currently, there are only three domestic airlines that operate flights to Lhasa from Kathmandu, and Chinese companies own all of them.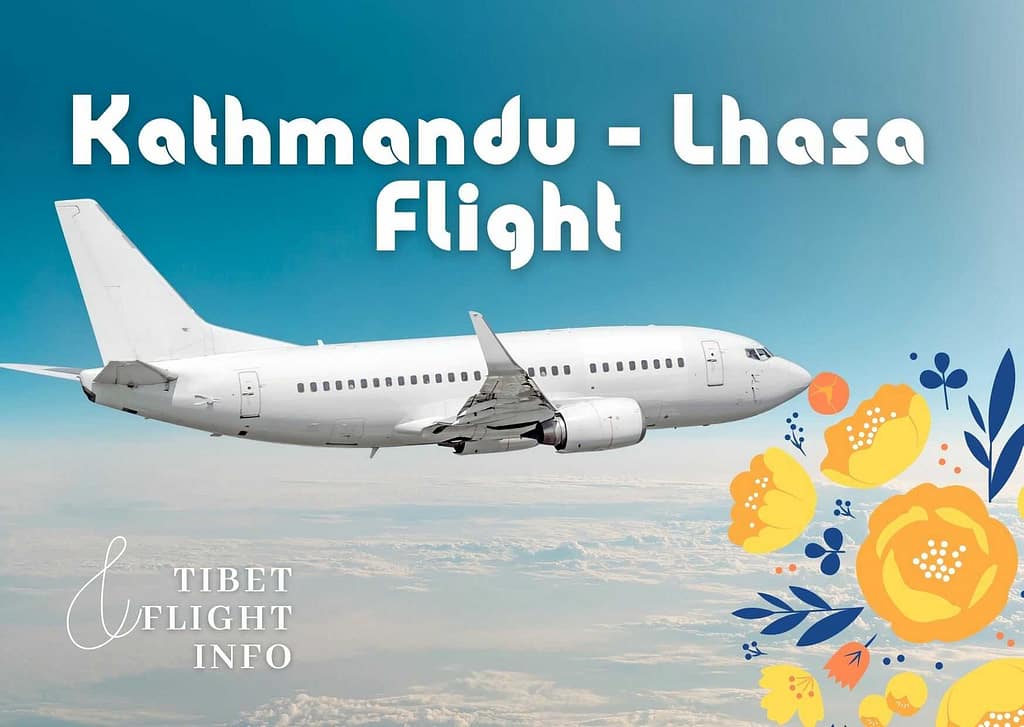 Kathmandu is the only country with a direct flight to Lhasa, a flight from Kathmandu to Lhasa costs about US$ 300.The flight time is relatively short, the journey of 600 km takes about an hour. There are two direct flights from Kathmandu to Lhasa, CA408 (12: 10-16:00) and 3U8720 (11:30-15: 10).
Starting in 2017, the international border crossing at Gyirong Port on the Nepal/Tibet border has been reopened for travel. This means that now it is possible for tours to enter and exit Tibet through Nepal by land, and you can travel in this manner to Lhasa on a pre-arranged tour with your tour operator. Currently, we organize Tibet Nepal Overland tours that commence in Lhasa and conclude in Kathmandu, and vice versa, so there are numerous options available for you to choose from.
Documents Required for Tibet Tour from the US
Travel in Tibet has always been subject to strict control, and today there are a number of documents that are required to get into and travel around the region. From the visa to enter China to the Border Pass required to get to Everest, all of these documents must be processed correctly in order to be able to actually make the trip to Tibet.
Chinese Entry Visa for Tibet Tour from the US via Mainland China
American citizens travelling to Tibet need a Chinese Entry Visa from the Chinese Embassy. It can be obtained from the Embassy in Washington D.C. or Chinese Consular offices in Chicago, Houston, Los Angeles, San Francisco, and New York City for around US$ 140.
To get a visa, you need a valid passport, completed application form, photo, and previous Chinese visas. If your old passport had a Chinese visa, include a photocopy. Show your itinerary, hotel reservations, and round-trip air ticket. Avoid mentioning Tibet to avoid application issues.
Chinese Americans should contact the Embassy for visa requirements, different from other U.S. nationals.
Group Tourist Visa for Tourists from the US via Nepal
When travelling to Tibet from Nepal, a different visa is required, called the Group Tourist Visa. It can be obtained in Kathmandu through a registered Tibetan tour operator, even for individual travellers.
To apply for a Group Tourist Visa, you need a Tibet Travel Permit, passport, and photo. The operator will apply for the permit using a passport copy. In Nepal, they will contact you to process the visa, as individuals can't apply at the embassy.
Tibet Travel Permit
The primary permit to visit Tibet, the Tibet Travel Permit, is issued by the Tibet Tourism Bureau in Lhasa. It is obtained through your tour operator with a copy of your passport. Applying in advance is recommended due to processing time. To travel outside Lhasa and Nagqu in Tibet, you need an Alien's Travel Permit obtained in Lhasa. The tour operator or guide will apply for it with your original passport and Tibet Travel Permit.
The Frontier Pass, or Tibet Border Pass, is needed for travel in Tibet's borders with Nepal and India. It is obtained in Lhasa by the tour operator before your Tibet trip. The Military Permit, also known as Restricted Areas Permit, is required for travelling to sensitive military areas in Tibet. It must be obtained by the tour operator beforehand, with a scanned copy of the Chinese Entry Visa if entering from China.