Americans can travel to Tibet, but there are certain regulations and requirements that need to be followed. Here are some necessary things to know before travelling to Tibet:
Tibet Travel Permit: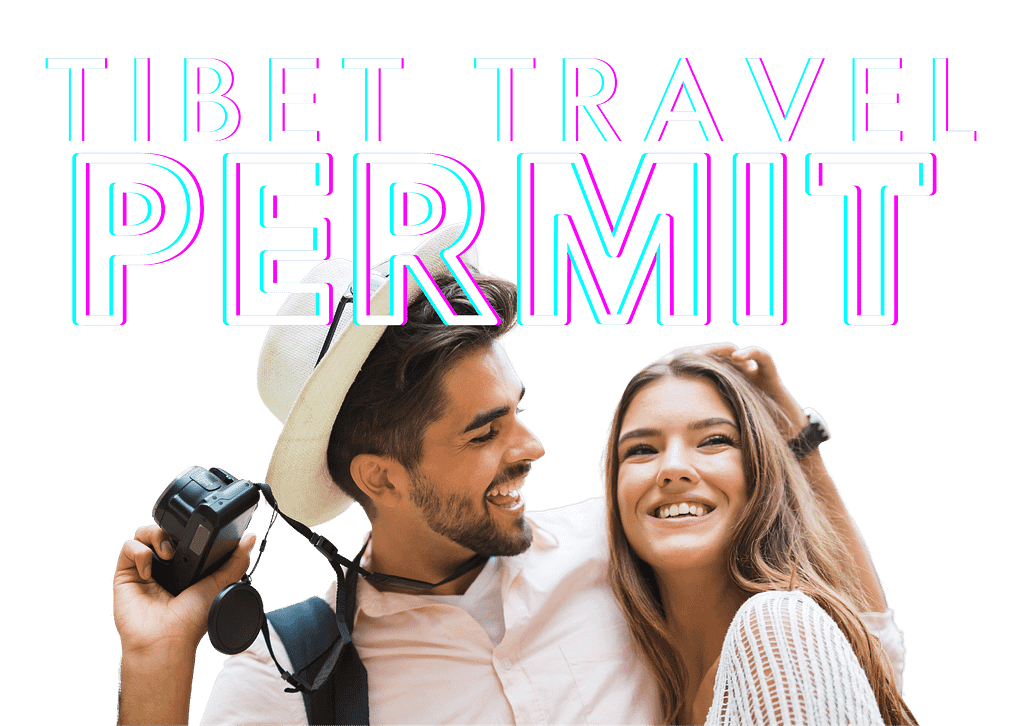 American citizens can travel to Tibet but need to obtain a Tibet Travel Permit from the Chinese government. Travel to certain areas of Tibet may also require additional permits. It is advisable to check with the Chinese embassy or consulate for the latest travel information and requirements.
To enter Tibet, all travellers, including Americans, must obtain a Tibet Travel Permit, also referred to as the Tibet Entry Permit. This permit is issued exclusively by the Tibet Tourism Bureau and can only be acquired through a registered travel agency in Tibet. It is recommended to book your trip to Tibet with a reputable travel agency that will assist you in obtaining the required permits.
Chinese Visa:
In addition to the Tibet Travel Permit, Americans travelling to Tibet via China need to obtain a Chinese visa.
You can apply for a Chinese visa at the Chinese Embassy or Consulate in the United States before your trip.
Group Travel:
Travelling to Tibet as an American requires joining a pre-arranged tour group with a registered travel agency.
Independent travel is not permitted for foreigners in most parts of Tibet, including Lhasa.
Altitude and Health Precautions:
Tibet is located at a high altitude, and travellers need to be aware of the risks of altitude sickness.
It is recommended to acclimatize gradually to the altitude and take necessary precautions.
Consult with your healthcare professional before travelling and carry any prescribed medications.
Due to the high altitude, visitors are advised to acclimatize gradually to avoid altitude sickness. Please consult official sources and travel guides for more accurate and up-to-date information on travelling to Tibet.
When travelling from major cities in the United States to Tibet via China, here is some detailed information about flight and travel route options:
Flight Information for Americans:
From major cities in the United States like Los Angeles or New York, you can find direct flights to major cities in China such as Beijing, Shanghai, or Chengdu.
Airlines like Air China, United Airlines, American Airlines, Delta Air Lines, and others operate these routes.
Travel Route Options for Americans to Tibet via China:
Option 1: Fly to major cities in China, such as Beijing, Shanghai, or Chengdu, and then take a domestic flight to Lhasa.
Option 2: Fly to major cities in China and then take a train from cities like Beijing, Shanghai, or Chengdu to Lhasa. The Qinghai-Tibet Railway route offers picturesque views.
It is advisable to consult with a travel agency specializing in Tibet travel to help you plan the best flight and travel route based on your preferences and requirements. Remember to check updated travel advisories and guidelines from the respective governments before planning your trip, as regulations and requirements may change.
Tibet, an autonomous region in southwest China, is renowned for its distinct culture, stunning landscapes, and high-altitude beauty. Its tourism industry is flourishing, attracting visitors globally who seek spirituality, awe-inspiring mountain vistas, and ancient temples and monasteries. The region is highly favoured by trekkers and mountaineers.