Mexican travellers may wonder how to overcome the distinct challenges of visiting Tibet. The key aspect to consider is acclimatizing gradually to the high altitude. Tibet, renowned as the Roof of the World, boasts an average altitude of over 4000 meters above sea level. It is advisable to allocate a minimum of two days in Lhasa, the capital, to adapt to the altitude before proceeding further. Additionally, it is essential to pack adequate warm attire as Tibet experiences severe cold, particularly in winter.
To travel from Mexico to Tibet, you can fly to China or Nepal, or take a train from Beijing, Chengdu, Shanghai, or Guangzhou. A Tibet Travel Permit is required in addition to your Chinese visa. We can provide flight information and help with the permit process. Remember to acclimatize in Lhasa before heading to higher altitudes, by spending a few days there and following tips like drinking water and eating light meals.
Flight Information from Mexico to Tibet via China
There are several direct flight options available for travellers looking to explore the wonders of China from Mexico. These flights connect major Mexican cities, such as Mexico City and Cancun, to prominent Chinese destinations like Beijing, Shanghai, Chengdu, and Guangzhou. Embarking on these journeys not only allows tourists to discover the rich cultural heritage and stunning landscapes of China but also fosters closer ties between the two countries.
Begin in Beijing, a captivating city with direct flights from Mexico City. See the Great Wall and Forbidden City, try local delicacies, and experience a blend of modernity and tradition. For a cosmopolitan experience, go to Shanghai. Direct flights from Mexico City lead to a futuristic city with vibrant nightlife, colonial-era buildings, luxury shopping, and regional cuisine.
Direct flights from Cancun to Chengdu, known for pandas and spicy food. Visit the Chengdu Research Base of Giant Panda Breeding, enjoy fiery dishes, and experience tea culture. Guangzhou, or Canton, offers modernity and ancient charm. Direct flights from Mexico City. Explore historic Shamian Island, vibrant markets, and enjoy panoramic views from Canton Tower.
Indirect flights in China offer flexibility, better connectivity, and access to lesser-known cities. These flights also provide competitive prices, allowing travellers to allocate their budget for other experiences like local cuisine or visiting iconic landmarks.
Travelling from Mexico to Tibet Via Nepal
Flights from Mexico to Nepal vary depending on the city and airline chosen. Popular options include flying from Mexico City to Kathmandu. Major airlines like Qatar Airways, Turkish Airlines, Emirates, and Air India offer convenient connections. Direct flights take around 20-25 hours, while layovers extend the journey to 30-40 hours. Consider visa requirements and book in advance for the best fares.
Once in Kathmandu, explore landmarks like Durbar Square and Boudhanath Stupa. Visit other cities like Pokhara and Lumbini for scenic views and cultural experiences. Nepal offers adventure activities like trekking and wildlife safaris. Despite the long flight, the beauty of Nepal makes the journey worthwhile.
Acquiring Tibet Travel Permit for Mexican
A Tibet Travel Permit is necessary for travel to Tibet. Only Chinese citizens are exempt. To obtain the permit, follow these steps:
Choose a licensed travel agency.
Plan your itinerary with them.
Gather required documents: passport copy, visa, and photo.
Submit documents to the agency.
Await approval, which takes 7-20 working days.
Obtain the permit from the agency.
Remember, the permit only allows certain areas, additional permits may be needed for further exploration. Choose an authorized agency for a smooth process. Enjoy the beauty of Tibet.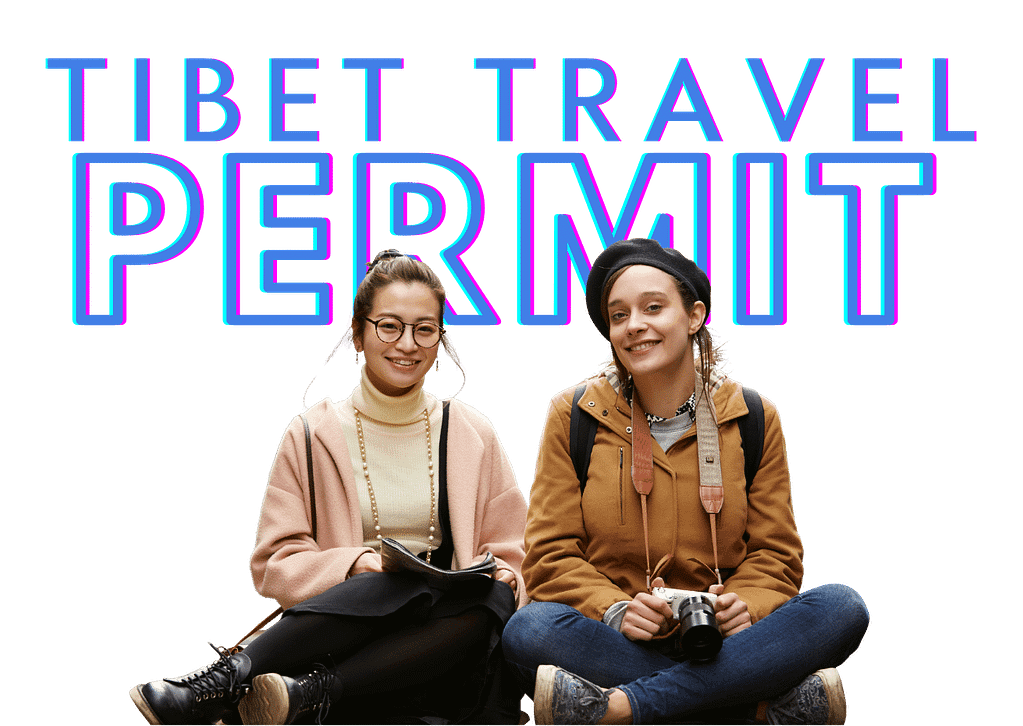 To visit Tibet, all travellers, including Mexicans, must obtain a Tibet Travel Permit, also known as the Tibet Entry Permit. This permit is issued exclusively by the Tibet Tourism Bureau and can only be acquired through a registered travel agency in Tibet.
When it comes to travelling to Tibet, there are several preferred transportation options available for adventurers and spiritual seekers alike. One of the most convenient ways to reach the mystical land of Tibet is by air. With its stunning landscapes and mesmerizing beauty, Tibet attracts a large number of tourists each year. The region is well-connected to major Chinese cities like Beijing, Shanghai, Chengdu, and Guangzhou through a network of flights.
Direct flights are available from Beijing, Shanghai, Chengdu, and Guangzhou to Lhasa, the capital of Tibet. The flight durations range from two to six hours, depending on the city of departure. Airlines such as Air China, China Eastern Airlines, Tibet Airlines, and Sichuan Airlines operate these flights. This is a convenient option for travellers who want to save time and enjoy a comfortable journey to Tibet.
It is important to note that flight timings may vary depending on the season and weather conditions. Therefore, it is advisable to check the schedule before making your travel plans. Additionally, it is recommended to book your tickets in advance to ensure a smooth and hassle-free journey to Tibet.
If you are a nature enthusiast and enjoy scenic train journeys, traveling to Tibet by train is an experience you should not miss. The train routes connecting major Chinese cities to Lhasa are known for their breathtaking landscapes and stunning views. Not only do these train journeys offer a unique way to explore the beauty of China, but they also provide an opportunity to gradually acclimate to the high altitude of Tibet.
The popular train routes to Lhasa are from Beijing and Shanghai. The journey from Beijing is 40 hours, covering 3,757 kilometers. It is recommended to book in advance for a comfortable sleeping berth. The journey from Shanghai is 47 hours, covering 4,373 kilometers, and may require transfers. Plan your itinerary accordingly. The train journey from Chengdu to Lhasa is a shorter option for those seeking a beautiful trip. It takes about 36 hours to cover 3,070 kilometres.
Book tickets in advance, as it's a popular route. Remember to consider the high altitude and acclimatize slowly. Carry necessary medications and essentials.
whether you choose to travel to Tibet by air or by train, both options offer unique experiences and breathtaking views. The flights from major Chinese cities provide a quick and convenient way to reach Tibet, while the train journeys allow you to immerse yourself in the mesmerizing landscapes of China before arriving in the land of spirituality and tranquillity. Whichever mode of transportation you choose, a journey to Tibet is sure to leave you with memories that will last a lifetime.
Tips and Assistance for Mexican Travelers
Planning a trip to Tibet? Our guide has travel tips, acclimatization advice, cultural etiquette, and preparation tips for Mexican travellers. We provide resources, local contacts, and tailored assistance.
Mexican travellers can seek assistance from local experts or travel agencies for personalized advice during their journey in Tibet. It is important to respect and embrace Tibetan culture, which holds rich traditions. Mexicans may find similarities between the warm hospitality of Tibet and their own country. Show appreciation by dressing modestly, removing shoes in temples, asking permission before taking photos, and immersing in their customs. This will create lasting connections and unforgettable memories.
Let's talk transportation in Tibet. Choose the right mode based on your preferences and comfort. We provide detailed information on options like guided tours, private vehicles, and public transportation. We can connect you with reliable locals for assistance throughout your journey. Tibet captivates travellers with its landscapes, culture, and spirituality. This guide will help Mexican travellers explore Tibet and awaken their inner explorers.
Discover the Wonders of Tibet: A Journey of a Lifetime!
Another essential aspect of your Tibetan journey is connecting with the local people. Tibetans are renowned for their warmth, hospitality, and deep-rooted spiritual beliefs. You can engage in meaningful conversations with monks, nomads, and locals to gain a deeper understanding of their way of life and traditions. You can also participate in spiritual ceremonies, such as prayer flag hoisting or butter lamp lighting, which will touch your soul and leave a lasting impression.
Unleash Your Inner Explorer: A Mexican's Guide to Tibetan Dreams!
To fully enjoy your Tibetan journey, plan your itinerary carefully. Some areas require special permits, like Mount Everest Base Camp. Work with a reputable agency for help with permits, transportation, and accommodations. With proper planning, you can explore Tibet's magic. It offers a unique experience that will stay with you forever. As a Mexican traveller, embrace Tibet's beauty, spirituality, friendly people, and rich culture. Follow this guide and unleash your inner explorer in the Roof of the World!
In conclusion, this comprehensive guide has covered various aspects that are crucial for Mexican travellers planning a trip to Tibet. From flight information to Tibet Travel Permit acquisition, from acclimatization tips to cultural etiquette, and from transportation options to local assistance, we have provided you with all the necessary resources to plan your journey. Embrace the charm of Tibet, immerse yourself in its rich culture, and create memories that will last a lifetime. Bon voyage, Mexican travellers!