To enter Tibet, you have two destination options: China or Nepal. Many Vietnamese travellers choose to enter Tibet through China due to the high cost of airfare from Nepal. Additionally, there are discounted airfares available between Hanoi or SGN and Chengdu or Guangzhou, making it convenient to fly to Chengdu. From Chengdu, it is relatively easy to extend the trip to Tibet.
Option 1: Flight Information from Vietnam to Tibet through China
Check for flights from Vietnam to major cities in China such as Beijing, Chengdu, or Kunming.
Once you reach your desired city in China, you can book a domestic flight to Lhasa, Tibet. The most common airport in Tibet is Lhasa Gonggar Airport.
Air China, China Eastern Airlines, and Sichuan Airlines operate flights from major Chinese cities to Lhasa.
It is important to note that foreigners travelling to Tibet are required to obtain a Tibet Travel Permit, which can be arranged by a local travel agency or tour operator.
Vietnamese travellers to Tibet can opt for private tours instead of group tours if they prefer. Even individuals can book a tour of Tibet. Moreover, since 2015, there are no restrictions on travellers' nationality or group size. However, group tours in Tibet are a more cost-effective option due to the expensive transportation.
The trip from Chengdu to Lhasa is a short one, taking just over two hours. There are typically 14 non-stop flights to Lhasa available each day. Chengdu is the gateway to enter Tibet. In Chengdu, one can enjoy the Sichuan Cuisine and Famous Panda view.
Enter Tibet from Vietnam with Popular Tibet train from major cities
At present, the cities in mainland China that have opened trains to Tibet include Beijing, Shanghai, Guangzhou, Chengdu, Chongqing, Lanzhou and Xining. You can choose to arrive in any city first and then take the train to Tibet. Among them, the Guangzhou-Lhasa train travel time is the longest, more than 53 hours, and the Xining-Lhasa train travel time is the shortest, only about 21 hours. In addition, the Chengdu-Lhasa and Chongqing-Lhasa trains depart on the next day. When planning your itinerary, please check whether there are trains departing on the same day.
Due to high demand, train tickets to Tibet are often limited in popular cities such as Beijing, Shanghai, Guangzhou, and Chengdu. To secure your preferred tickets, we recommend submitting your travel reservation as early as possible. If purchasing direct tickets to these cities proves difficult, an alternative option is to travel to Xining first and then take the train from there to Tibet.
Xining serves as the starting point for the Qinghai-Tibet Railway and sees the highest number of trains entering Tibet. The journey from Xining to Lhasa takes approximately 21 hours, making it a manageable trip even with a hard seat.
The Train from Chengdu to Lhasa departs every other day. The Z322 (21:37-09:55) lasted 36 hours and 18 minutes. It is recommended that tourists who need to take the train from Chengdu to Lhasa check with their travel consultant in advance if they need to book a train ticket.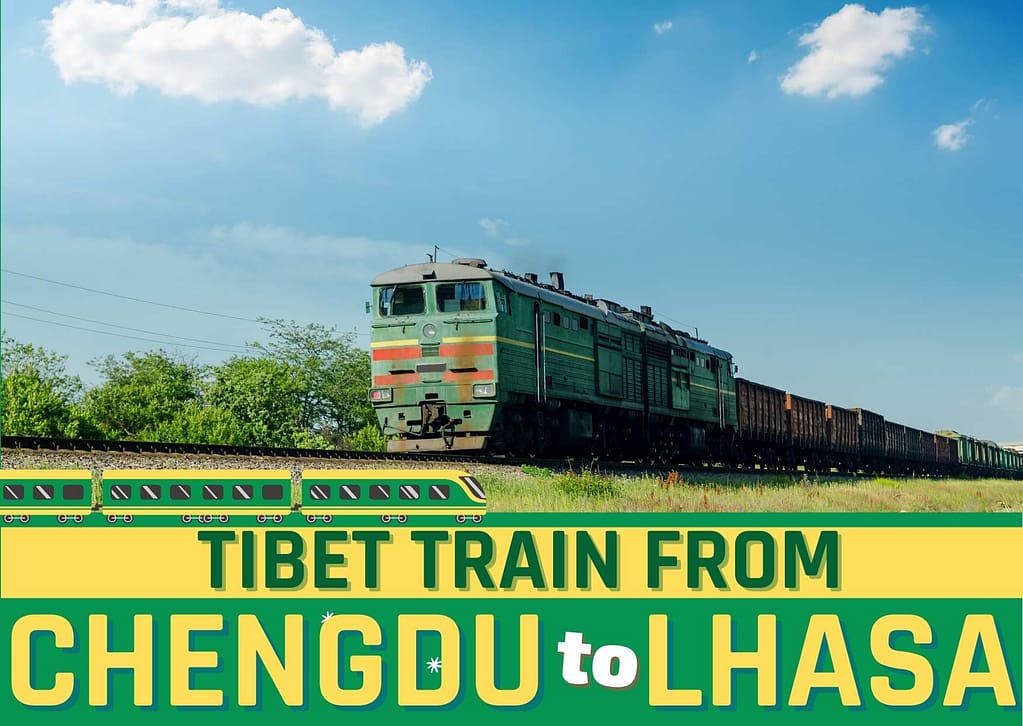 Solo Vietnamese travellers can obtain a permit, but they must join an organized tour. This does not require booking everything through a travel agency. For instance, they can arrange their own hotel in Lhasa and have free days there. However, when venturing outside of Lhasa, they must book a tour guide and possibly a car as needed.
Option 2: Flight Information from Vietnam to Tibet through Nepal
Check for flights from Vietnam to Kathmandu, Nepal. Airlines such as Vietnam Airlines, China Southern Airlines, and Nepal Airlines operate flights from Vietnam to Kathmandu.
Once you reach Kathmandu, you can book a flight to Lhasa, Tibet with airlines such as Air China or Tibet Airlines. The flight duration is approximately 1-2 hours.
It is important to note that foreigners travelling to Tibet from Nepal are required to obtain both a Tibet Travel Permit and a Group Visa, which can be arranged by a local travel agency or tour operator.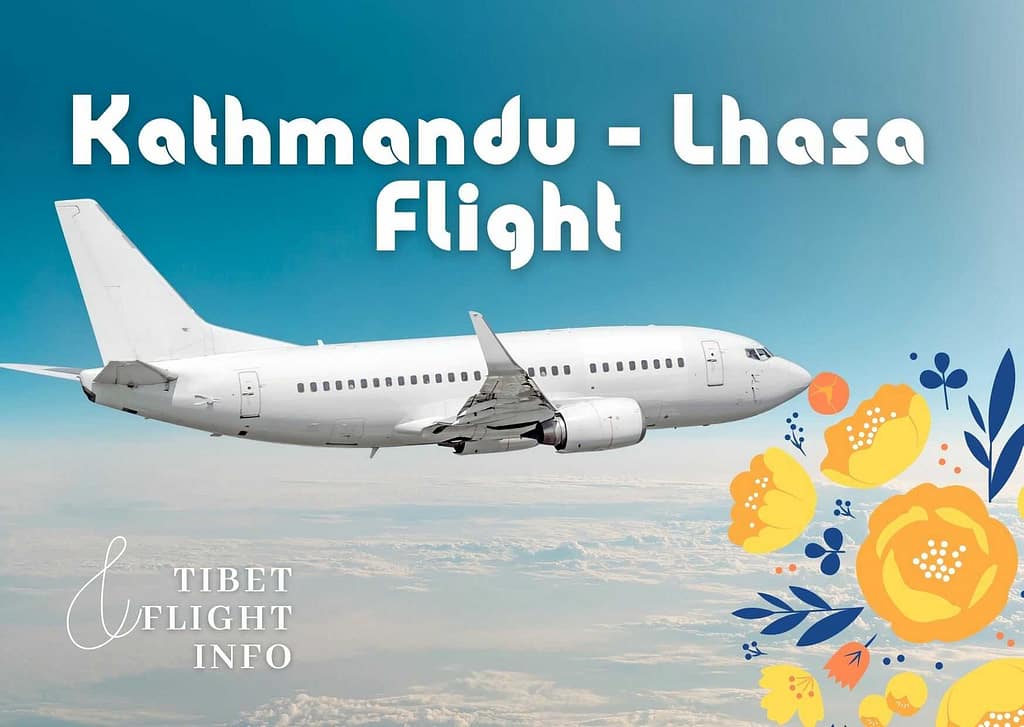 Kathmandu is the only country with a direct flight to Lhasa, a flight from Kathmandu to Lhasa costs about US$ 300.The flight time is relatively short, the journey of 600 km takes about an hour. There are two direct flights from Kathmandu to Lhasa, CA408 (12: 10-16:00) and 3U8720 (11:30-15: 10).
Tibet Travel Permits for Vietnamese People
Before travelling from Vietnam to cities in China, you must obtain a China visa. It is recommended to apply for the tourist visa-L type, and avoid mentioning Tibet or Tibet tour during the application process. This is a common practice advised to foreign travellers. If you do mention Tibet, you may require additional support from our local Tibet travel agency to apply for and receive the Tibet group visa invitation letter.
Embark on a Journey of a Lifetime from Hanoi to Lhasa
To truly experience the magic of Tibet, there is no better way than to embark on a lifetime journey from Hanoi to Lhasa. This epic adventure will take you through some of the most remote and beautiful parts of Asia, from the lush green hills of Vietnam to the snowy peaks of Tibet. Along the way, you'll meet friendly locals, try new foods, and create memories that will last a lifetime.
The journey from Hanoi to Lhasa is not for the faint of heart, but it is well worth the effort. You'll travel by bus, train, and plane, with stops in some of the most spectacular places on Earth. From the rice terraces of Sapa to the ancient city of Lijiang, you'll see the diversity and beauty of Asia in all its glory. And of course, the highlight of the trip is the final leg, when you'll travel by train to Lhasa, the highest railway in the world.
So what are you waiting for? From the hidden gems of Tibet to the journey of a lifetime from Hanoi to Lhasa, there is no better way to experience the magic of Asia. So pack your bags, grab your camera, and get ready for an adventure that you'll never forget!