To travel from France to Tibet, take a flight to a major city in China like Beijing, Shanghai, or Chengdu, and then proceed to Tibet. Several airlines offer flights from France to major Chinese cities, including Air France, China Eastern Airlines, Air China, and Lufthansa. Check their websites or use flight search engines like Skyscanner or Kayak to find suitable and cost-effective flights.
To enter Tibet, obtain a Tibet Travel Permit by booking a tour with a registered travel agency in China. They will arrange permits and provide a guide. You must be part of an organized tour group for accommodation, transportation, and sightseeing in Tibet.
Travelling from France to Tibet through Major cities in China
There are several airlines that offer flights from France to China. The most popular airlines include Air France, China Eastern Airlines, and Hainan Airlines. The main airports in France that offer flights to China are Paris Charles de Gaulle Airport (CDG) and Paris Orly Airport (ORY). These airports have direct flights to major cities in China such as Beijing, Shanghai, Guangzhou, and Chengdu.
How to travel from France to Tibet through Beijing
Several airlines offer flights from Paris to Beijing, providing opportunities for leisure and business travellers. Air China is a popular choice, known for its exceptional service and comfortable flights. The airline has state-of-the-art aircraft with spacious seating and personal entertainment systems. Passengers can enjoy a variety of meals and refreshments.
Business class and first-class tickets provide a luxurious experience, with larger seats that can be transformed into beds and access to exclusive lounges. Other airlines like Air France, China Southern Airlines, and Hainan Airlines also serve this route. The flight duration is around 10 to 12 hours, and there is a significant time difference of 7 hours between the two cities. 
Flights from Beijing to Lhasa offer a convenient way to reach Tibet. With two departures daily, travellers have flexibility. The 4.5-hour flight allows for relaxation and breathtaking views of the Himalayas. The flight showcases China's diverse landscapes, including plains, rivers, and villages.
Trains depart from Beijing to the capital of the Tibetan plateau every day, covering a distance of approximately 3,757 km. The train journey takes about 41-42 hours to cross China, passing through six provinces. The train departs from Beijing in the evening and arrives in Lhasa in the afternoon on the third day.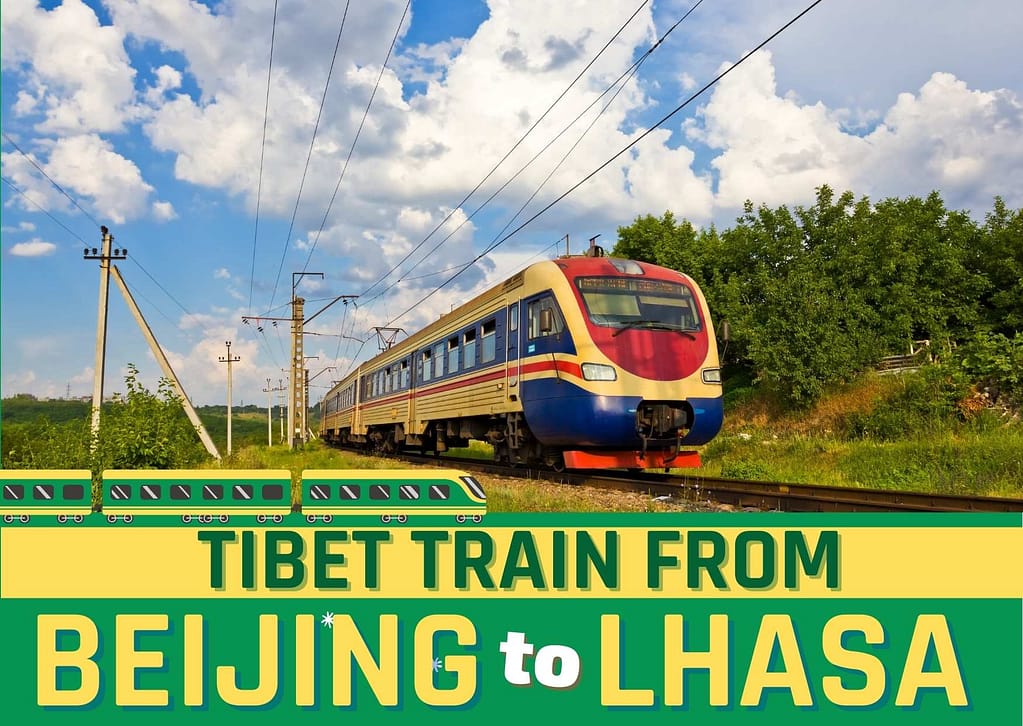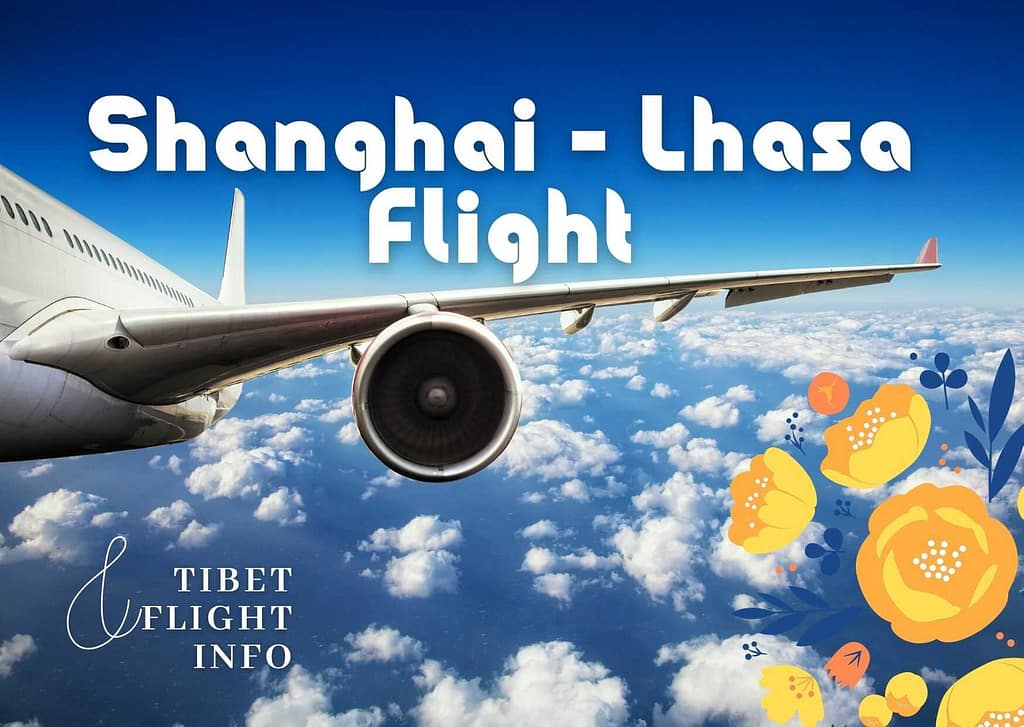 The flight from Shanghai is not a direct flight but stops at Xi'an. While a flight from Shanghai takes approximately 7 hours and 55 minutes, and a two-hour transit in Xi'an
The duration of the flight from France to China varies depending on the destination and the airline. On average, a direct flight from Paris to Beijing takes around 10-11 hours, while a direct flight from Paris to Shanghai takes around 11-12 hours.
It is recommended to check with the airlines or travel agencies for the most up-to-date and accurate flight information, as schedules may change due to various factors such as weather conditions and COVID-19 restrictions.
Travelling to Tibet from France via Nepal
Flying from France to Kathmandu typically involves a connecting flight, as there are no direct flights available. The most common route is to fly from major airports in France, such as Paris Charles de Gaulle Airport or Paris Orly Airport, to Indira Gandhi International Airport in Delhi, India. From Delhi, there are multiple airlines that operate flights to Tribhuvan International Airport in Kathmandu, Nepal.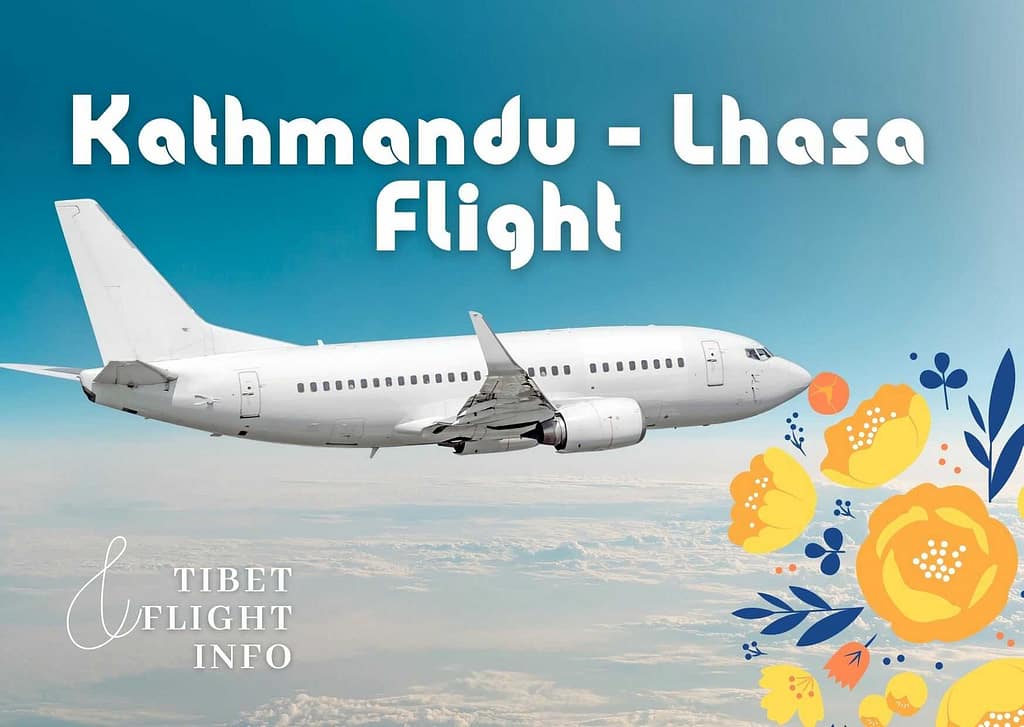 Kathmandu is the only country with a direct flight to Lhasa, a flight from Kathmandu to Lhasa costs about US$ 300.The flight time is relatively short, the journey of 600 km takes about an hour. There are two direct flights from Kathmandu to Lhasa, CA408 (12: 10-16:00) and 3U8720 (11:30-15: 10).
The flight duration from France to Delhi is around 8-10 hours, depending on the specific departure and arrival airports, as well as the flight route. The duration of the connecting flight from Delhi to Kathmandu is approximately 1-2 hours.
Some of the airlines that offer flights from France to Kathmandu include Air France, Qatar Airways, Turkish Airlines, and Emirates. It is advisable to check with these airlines or use flight aggregators such as Skyscanner or Kayak to find the best available options, prices, and schedules for your desired travel dates.
Roadtrip from Nepal to Tibet via Gyriong Border
Embarking on a road trip from Kathmandu to Tibet via the scenic Gyirong border is a breathtaking journey that promises to leave one in awe of the majestic landscapes and cultural treasures that lie along the way. As you traverse this route, you will be captivated by the diverse and mesmerizing sights that unfold before your eyes, creating memories that will last a lifetime.
Embarking on a road trip from Kathmandu to Tibet is a grand and spiritual journey. As you pass through Nepal's valleys and villages, you'll witness Langtang's majestic mountains in Rasuwa. The rugged region is defined by towering cliffs, waterfalls, and dense forests. Crossing into Tibet, the tranquil Tibetan plateau stretches endlessly, offering untouched beauty. The first town you'll encounter is the warm and welcoming Gyirong, nestled among rolling hills. Continuing your expedition, you'll pass through the breathtaking landscape of Tingri, surrounded by magnificent peaks like Mount Everest.
The views are awe-inspiring, with towering mountains and glistening glaciers. Starting in Shigatse, the "Gateway to Everest," you'll explore vibrant markets and the ancient Tashilhunpo Monastery. In Lhasa, the capital city, you'll marvel at the iconic Potala Palace and the tranquil Jokhang Temple. Each mile of this enchanting trip leaves a lasting impression on your soul. So, pack your bags, grab your camera, and let the road awaken your senses.