Dreaming of travelling to Tibet? Here's your guide on how to get there from Europe. Book a flight from cities like London, Paris, Frankfurt, or Amsterdam to Beijing, Shanghai, or Chengdu. These Chinese cities are great transit hubs for onward travel to Tibet. Whether you go through China or Nepal, I'll be your guide for an unforgettable journey.
If you decide to venture through China, there are various flight options available from the major cities of Europe to several prominent destinations in the country. From the bustling streets of Paris, the romantic city of love, to the vibrant cultural hub of London, you can easily find direct flights to Beijing, Shanghai, or Chengdu. These cities serve as ideal entry points to commence your journey to Tibet. As you soar through the skies, sit back and relish the anticipation of the remarkable adventure that awaits you.
To prepare for your trip to Tibet, acclimate slowly to the high altitude by spending a few days in Lhasa. Then, book a flight from major Chinese cities like Beijing, Shanghai, or Chengdu to Lhasa or Nyingchi in Tibet. These flights offer convenience and breathtaking views of the Himalayas, including Mount Everest.
Travelling from Europe to Tibet Via Beijing
Flights from Beijing to Lhasa offer a convenient way to reach Tibet. With two departures daily, travellers have flexibility. The 4.5-hour flight allows for relaxation and breathtaking views of the Himalayas. The flight showcases China's diverse landscapes, including plains, rivers, and villages.
Trains depart from Beijing to the capital of the Tibetan plateau every day, covering a distance of approximately 3,757 km. The train journey takes about 41-42 hours to cross China, passing through six provinces. The train departs from Beijing in the evening and arrives in Lhasa in the afternoon on the third day.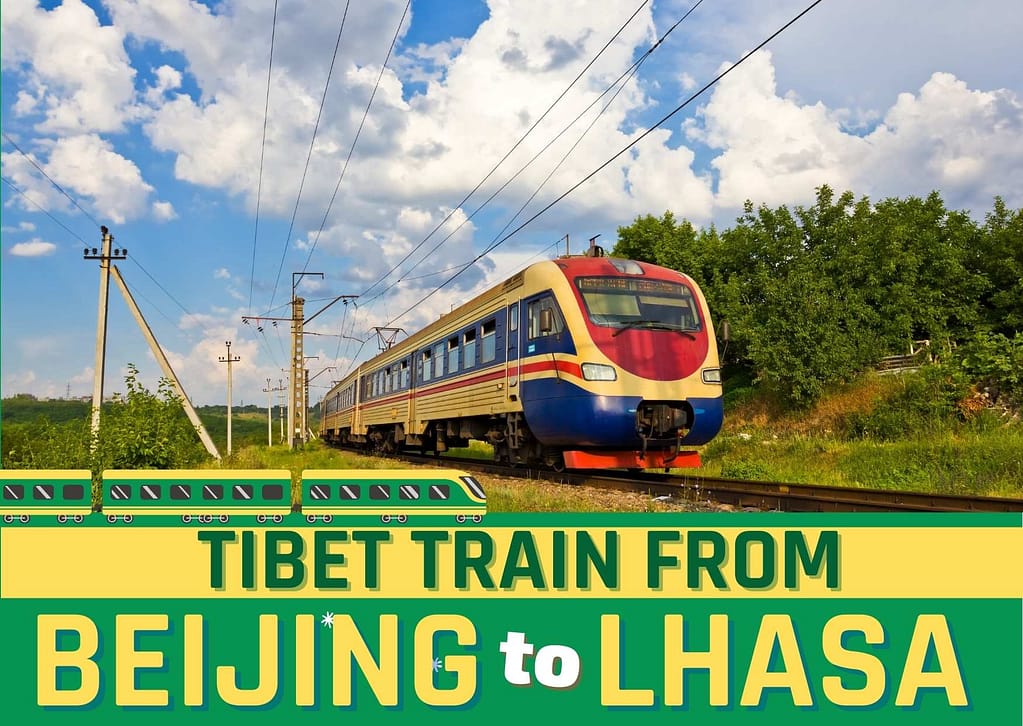 Travelling From Europe to Tibet via Shanghai
Travelling from Europe to Lhasa, Tibet via Shanghai is an incredible journey through diverse landscapes and cultures. Starting in Shanghai, a city blending tradition and modernity, explore iconic landmarks and savour Shanghai's famous cuisine. Then, board a plane to Tibet, where you'll be amazed by the stunning natural beauty and ancient architecture of Lhasa. Visit the majestic Potala Palace, stroll through the bustling streets, and immerse yourself in the spiritual atmosphere. Venture beyond Lhasa to witness the untouched beauty of the Tibetan plateau, including Namtso Lake and nomadic herders. As your journey ends, you'll carry the memories of this mystical land forever.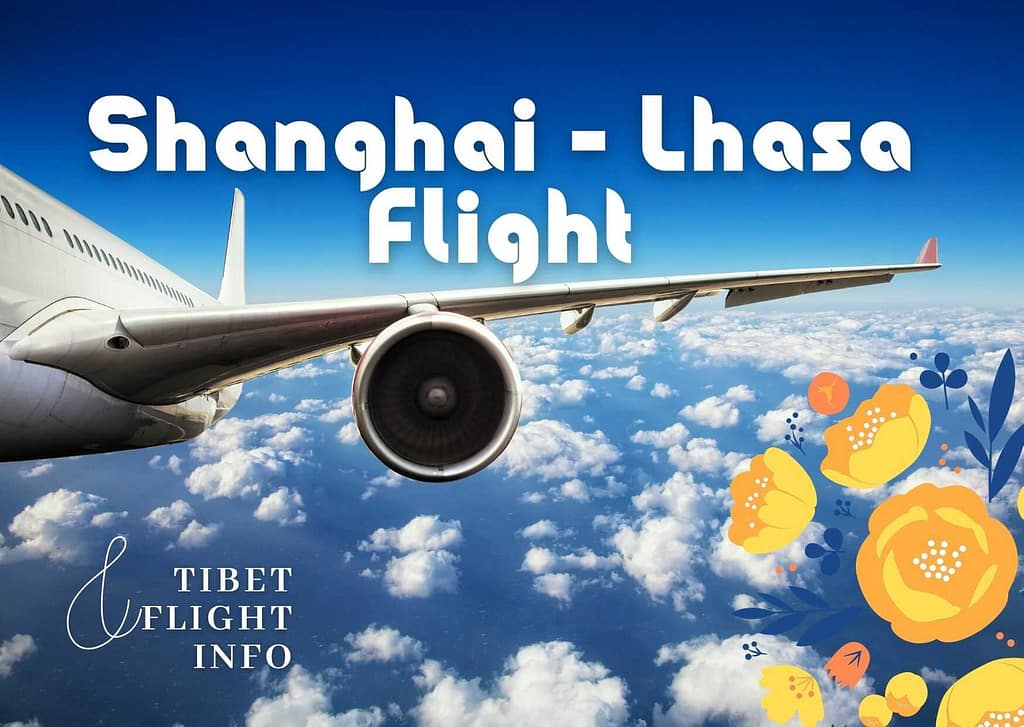 The flight from Shanghai is not a direct flight but stops at Xi'an. While a flight from Shanghai takes approximately 7 hours and 55 minutes, and a two-hour transit in Xi'an
Travelling to Tibet via Guangzhou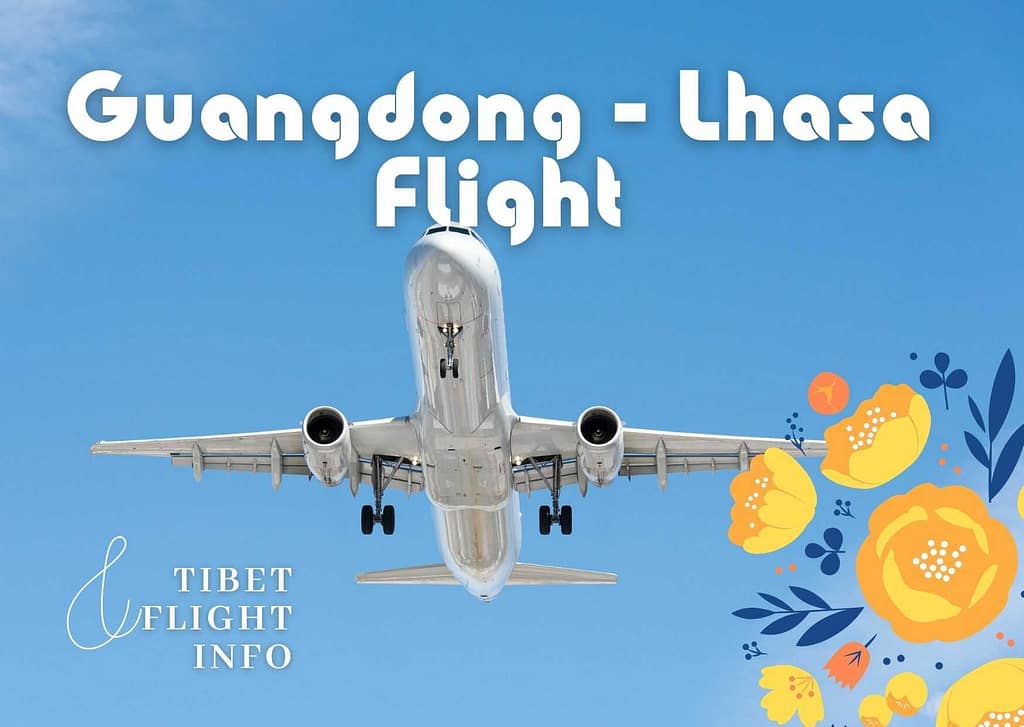 There is only one flight a day from Guangzhou to Lhasa, and China Southern Airlines CZ3463 (08: 25-14: 30) departs from Baiyun International Airport T2.
If you choose to travel from Europe to Tibet via Chengdu
If you choose to fly to Chengdu, Air China. Upon arrival in Chengdu, you can choose to travel to Tibet by plane or train.
The trip from Chengdu to Lhasa is a short one, taking just over two hours. There are typically 14 non-stop flights to Lhasa available each day.
If you choose to travel from Korea to Tibet via Xian
If you choose to fly to Xi'an, Upon arrival in Xi'an, you can choose to travel to Tibet by plane or train.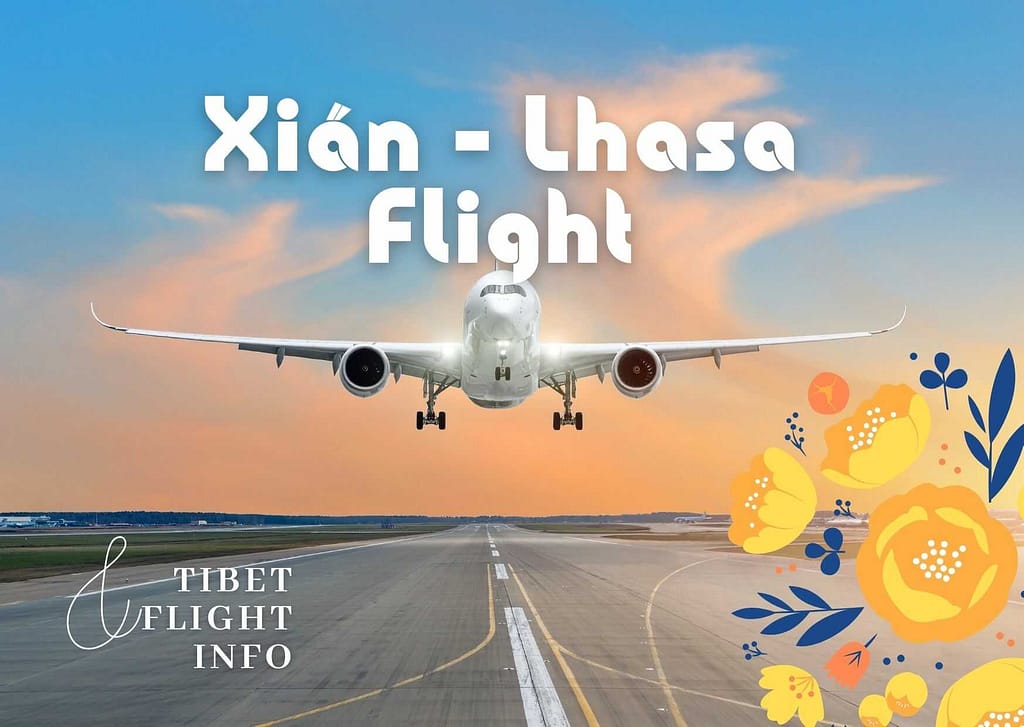 There are only a lot of flights a day from Xi'an to Lhasa. The morning flight CA3904 (06: 00-14: 05) departs from Xi'an Xianyang Airport T2
Now, let us delve into the alternative route to Tibet via Nepal. This path offers a unique blend of cultural diversity and breathtaking natural beauty, making it an enticing choice for many travellers. If you decide to embark on this route, you can find direct flights from major European cities to the bustling capital of Nepal, Kathmandu. Once you arrive in this vibrant city nestled in the Kathmandu Valley, you can immerse yourself in its rich history and vibrant atmosphere.
From Kathmandu, you can choose between two popular options to reach Tibet. The first is by air, where you can board a breathtaking flight to Lhasa, the capital of Tibet. As the aircraft soars over the majestic Himalayas, you will be treated to a panoramic view of the world's highest peaks, including Mount Everest. Prepare to be captivated by the sheer grandeur and awe-inspiring beauty that unfolds beneath you.
The second option is to embark on an adventurous overland journey from Kathmandu to Lhasa. This exhilarating route will take you through the dramatic landscapes of the Nepalese countryside, as you wind your way through steep mountain passes, lush valleys, and charming Tibetan villages. The road trip to Lhasa is an experience like no other, allowing you to witness the gradual transition from the lush greenery of Nepal to the barren beauty of the Tibetan plateau.
Flying from Europe to Tibet via Kathmandu
If you wish to take a slightly different route, you can consider flights from major European cities to Kathmandu, the capital city of Nepal. Kathmandu serves as a gateway to Tibet, and from here, you can embark on a mesmerizing overland journey to the Tibetan plateau. The road from Kathmandu to Tibet offers a scenic and adventurous experience, with breathtaking landscapes and charming mountain villages along the way.
While planning your trip, it's important to note that travelling to Tibet requires some advance preparations. As Tibet is an autonomous region of China, international travellers need to obtain a special Tibetan Travel Permit, in addition to a Chinese visa, to enter the region. These permits can be obtained through travel agencies or tour operators who specialize in organizing trips to Tibet.
Tibet Travel permits for European Travellers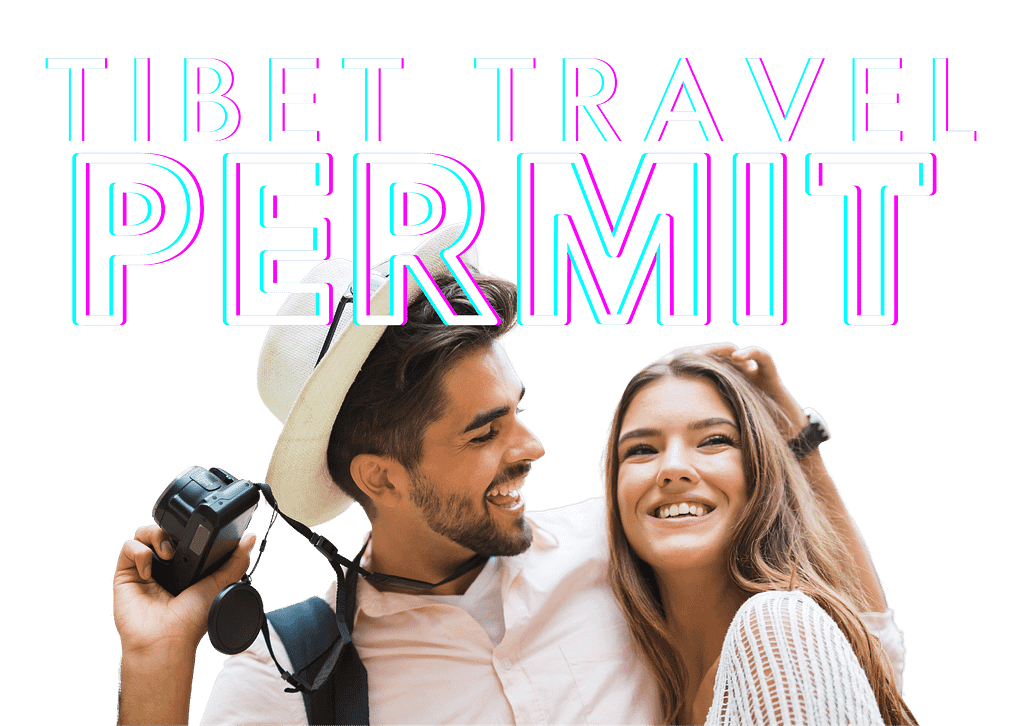 Before visiting the Tibetan plateau, it is essential to obtain a Tibet Travel Permit. This document is required for all foreign travelers entering Tibet, regardless of their chosen route. To obtain this permit, you must use a reputable travel agency or tour operator who will help you acquire the necessary permits and make all the required arrangements for your trip. It is crucial to plan ahead and apply for the permit well in advance, as there is a limited quota for foreign visitors to Tibet.
Once you have all the necessary permits and travel arrangements in place, get ready to be captivated by the awe-inspiring beauty and rich cultural heritage that Tibet has to offer. From the magnificent Potala Palace in Lhasa to the sacred Mount Kailash, every corner of Tibet holds a treasure waiting to be discovered. Immerse yourself in the unique blend of Tibetan Buddhism, ancient traditions, and breathtaking natural wonders. Explore the vibrant Tibetan monasteries, where you can witness monks engaged in prayer and meditation. Take part in colourful festivals like the Tibetan New Year, where you can experience joyous celebrations and vibrant cultural performances.
So, whether you choose to fly directly to Tibet from major Chinese cities or embark on an adventurous journey from Kathmandu, your trip to Tibet will undoubtedly be an unforgettable experience. Get ready to embrace the magic of Tibet, a land that will leave an indelible mark on your heart and soul.
Tips for Travelling from Europe to Tibet
Additionally, keep in mind that Tibet is a region deeply rooted in spirituality and religion. Respect the local customs and traditions by dressing modestly, especially when visiting religious sites such as monasteries and temples. It is also important to remember that certain areas in Tibet may require additional permits, such as the Aliens' Travel Permit, which grants you access to restricted regions. Consult with your travel agency or tour operator to ensure you have all the necessary permits for your planned itinerary.
Lastly, embrace the incredible opportunities to immerse yourself in the unique Tibetan culture. Engage with the warm and hospitable locals, savor their traditional cuisine, and witness their vibrant festivals. Explore the magnificent Potala Palace, the spiritual heart of Tibet, and be enthralled by the breathtaking beauty of the turquoise Yamdrok Lake. Each step you take in Tibet will be a doorway to a world of captivating wonders and unforgettable experiences. As you embark on your journey from Europe to Tibet, let the allure of this mystical land guide you towards a transformative adventure. With meticulous planning, an open mind, and a heart filled with curiosity, you are sure to create memories that will last a lifetime. Bon voyage!