On September 1, a preliminary ceremony was held at the Friendship Bridge area to mark the resumption of transportation services at Zhangmu Port. The China-Tibet port now has sufficient space and facilities for passengers and goods. Zhangmu Port in Tibet has also resumed its tourism activities. Immigration workers undergo regular checks at the travel inspection room, indicating the resumption of travel.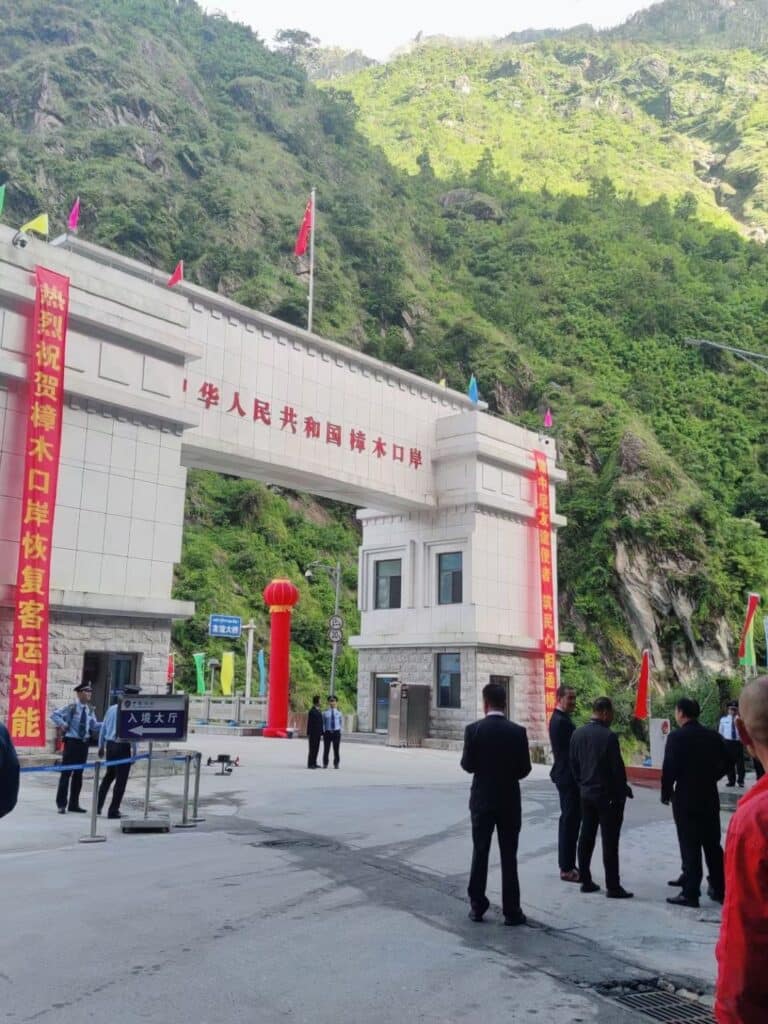 Zhangmu Port is a crucial hub for political, economic, and cultural exchange between China and Nepal. Following the earthquake in 2015, the port was temporarily closed. However, thanks to the collective efforts of various parties, Zhangmu Port reopened as a cargo channel on May 29, 2019. Furthermore, on May 1, 2023, it successfully resumed two-way cargo transportation.
Recently, Zhangmu Port has made continuous improvements to enhance its customs clearance capabilities. This includes upgrading facilities, managing risks, and optimizing the customs clearance process. Additionally, efforts have been made to support companies and infrastructure in travel inspection and create a business market to facilitate passenger travel. These efforts have laid a solid foundation, effective from September 1.
Enhancing regional trade and tourism
To strengthen friendly relations between China and Nepal, Zhangmu Port is leveraging opportunities and actively participating in the high-level joint venture "One Belt, One Road". It is also making systematic preparations for the restoration of transportation services. This restoration of transportation services at Zhangmu Port serves as an important starting point for increasing economic and trade relations with Nepal, promoting the Belt and Road project, and supporting economic and human development in border areas.
Benefits of resumption of Zhnagmu Port
It also encourages efforts to establish a demonstration site for strong border and population growth in the Tibet Autonomous Region. Zhangmu Port has successfully restored passenger and cargo operations, overcoming development restrictions and improving customs clearance for a smooth and efficient process. It will fully utilize the advantages of Zhangmu Port, integrate it into the construction of the Belt and Road, improve port operations, resume cross-border trade, enhance cooperation, and promote Zhangmu Port's role in Southeast Asia's economic and trade relations. With its popularity and influence, it contributes to the high development of the Tibetan economy and the perfect spatial character.
Commerce Department, Tibet Autonomous Region Foreign Affairs Bureau, Shigatse Municipal Party Committee Propaganda Department, Municipal Commerce Bureau, Foreign Affairs Bureau, Nyalam County Party Committee, People's Congress, Government, Political Consultative Conference, Port Management Committee, Nyalam Customs, Nyalam Entry and Exit Border Inspection Station Comrades in charge of foreign trade agencies and other departments attended the event.