Explore the Tibet River Valley, a top spot for travellers to see the beauty of eastern Tibet. This guide covers the main attractions and best travel groups. Best time to visit, great for anyone planning a trip to this beautiful area.
Excursion Highlights:
Basumtso Lake: This beautiful lake is surrounded by green hills and untouched forests with pine, birch, azalea, and maple trees. It's perfect for photography, offering stunning views and a calm atmosphere.
Diverse Landscape: Eastern Tibet's landscape is like Switzerland's impressive mountains. It's visually stunning and a paradise for nature enthusiasts.
Traveler-Friendly Destination: This excursion caters to all types of travellers, including families with kids, seniors, and students. The moderate fitness requirement ensures a comfortable experience for most visitors.
Unique Features of Nyingchi:
Lower Altitude Advantage: Nyingchi's altitude is 2,900 meters, much lower than other Tibetan areas. It's a great option for those worried about high altitudes.
Rich Biodiversity: Nyingchi has ancient trees, varied wildlife, and colourful plants. It's a paradise for biodiversity.
Pleasant Climate: This region has a special climate that's warm and welcoming, not as cold and dry as other parts of Tibet
Travel Tips:
Best Time to Visit: Nyingchi is an all-year destination, with April being the ideal time for witnessing the splendid beauty of Basumtso Lake in spring.
The journey from Lhasa to Nyingchi: The drive takes approximately 5-6 hours, featuring excellent road conditions and scenic vistas.
The Tibet River Valley trip in Nyingchi is a must-see for anyone wanting to experience Tibet's nature and culture. It's perfect for photographers, nature fans, or anyone looking for a special trip. This guide gives you all you need to make your visit memorable.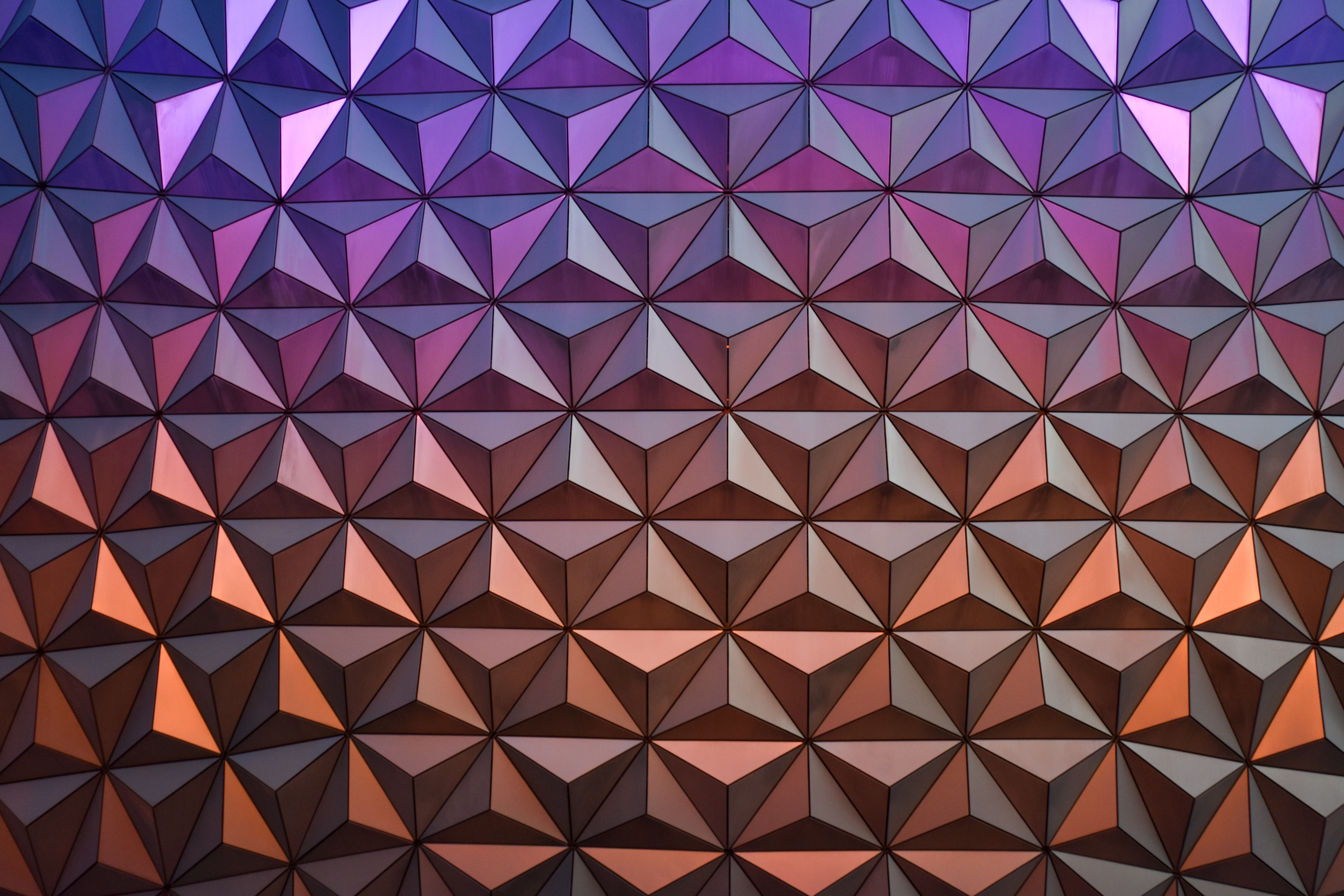 Plan your journey to the Tibet River Valley today and witness the enchanting beauty of Nyingchi's landscapes!
Enjoy
20% Off
Brief Itinerary of Lhasa Nyingchi Tour
Day 1: Arrival in Lhasa – Embracing the Roof of the World
Your Tibetan adventure begins on the first day with your arrival in Lhasa, often referred to as the 'roof of the world,' marking the day with an enchanting introduction to Tibet's unique cultural and natural landscapes.
The journey from the Airport to Lhasa:
Warm Reception: When you arrive at Lhasa's airport or train station, you'll be warmly greeted and taken to your resort.
Scenic Drive: The drive to Lhasa town is an adventure in itself. Enjoy the stunning view of the Yarlung Tsangpo River, showcasing the area's natural beauty.
Cultural Landmarks: Along the way, see typical Tibetan features like colourful prayer flags and unique Tibetan architecture.
Settling into Lhasa:
Resort Check-In: Once you arrive at your resort, a space of comfort and tranquillity awaits you. Here, you can unwind and start to soak in the unique atmosphere of Lhasa.
Acclimatization: The remainder of the day is dedicated to acclimatization. Lhasa, situated at a high altitude, requires some time for visitors to adjust comfortably to its environment. This period of acclimatization is crucial for a pleasant and healthy stay.
Local Exploration: While adapting to the altitude, you have the opportunity to explore the local area. This exploration is a gentle introduction to the city's vibrant culture and lifestyle.
Day 2: Lhasa Sightseeing – A Journey Through Spiritual Heritage
Breakfast and Departure: Start your day with a nourishing breakfast, preparing yourself for a day filled with cultural exploration.
Norbulingka Park: Your first destination is Norbulingka Park, renowned as the former summer palace of the Dalai Lama. This site offers a blend of historical and spiritual significance.
Immersive Experience: As you wander through the beautiful gardens of Norbulingka, you'll be enveloped in the tranquillity and sanctity of one of Tibetan Buddhism's holiest sites. The park serves as a living chronicle of Tibetan history and religious practices.
Largest Tibetan Buddhist Monastery: Next, you'll visit Drepung Monastery. It was once known as the world's largest Tibetan Buddhist monastery, housing around 10,000 monks in its heyday.
Insight into Monastic Life: This visit provides a unique opportunity to delve into the lives of Tibetan monks. Explore the monastery's intricate architecture, sacred artworks, and the daily routines of monastic life.
Buddhism Scriptures Debating: The day concludes with a visit to Sera Monastery, where you will witness the renowned "Buddhism Scriptures Debating." This intellectual and spiritual exercise is a hallmark of Sera Monastery, captivating visitors with its intensity and fervour.
Unique Cultural Experience: The debates are a dynamic blend of philosophy, theology, and lively argumentation, showcasing a unique aspect of monastic education in Tibetan Buddhism. Observing these debates is not only enlightening but also provides a glimpse into the critical thinking and scholarly traditions of Tibetan monks.
Your second day in Lhasa is an enriching expedition through some of the most significant spiritual and historical sites in Tibetan Buddhism. From the serene gardens of Norbulingka to the scholarly ambience of Sera Monastery, this day offers a profound insight into Tibet's rich religious heritage and the lives of its monks.
Day 3: A Day of Iconic Landmarks and Spiritual Discovery
First Destination: Your day begins with a visit to the majestic Potala Palace, an iconic symbol of Tibet and a masterpiece of Tibetan architecture.
Historical Significance: Constructed in 641 AD, Potala Palace has been the winter residence of the Dalai Lama and the spiritual epicentre of Tibet.
Architectural and Cultural Marvel: The palace is a treasure trove of Tibetan culture, housing impressive golden Buddha statues, intricate murals, and sacred relics. The sight of crimson-robed monks and devoted worshippers adds to the spiritual atmosphere.
Religious Heart of Tibet: In the afternoon, the journey continues to Jokhang Temple, the central point of Tibetan Buddhism.
Pilgrimage Site: This temple is a focal point for devotion, attracting worshippers from all over Tibet. Observing the pilgrims offering prayers and performing prostrations provides a profound sense of the temple's spiritual significance.
Cultural Immersion: The experience at Jokhang Temple offers a deep dive into Tibetan religious practices and beliefs.
Leisurely Stroll: Conclude your day with a relaxing walk along Barkhor Street, following the unique circular pilgrimage route around Jokhang Temple.
Local Life and Traditions: This street is bustling with local enthusiasts, pilgrims, and travellers. It's an excellent opportunity to observe daily life in Lhasa and engage with the local community.
Shopping and Souvenirs: Barkhor Street is also famous for its traditional Tibetan market, offering a variety of handicrafts, religious artefacts, and souvenirs, making it a perfect spot to pick up a memento of your time in Tibet.
Day three in Lhasa is an immersion into the heart of Tibetan culture and spirituality. From the grandeur of Potala Palace to the devout atmosphere of Jokhang Temple and the lively Barkhor Street, this day provides a comprehensive and enriching experience of Lhasa's most iconic landmarks and cultural practices.
Day 4: A Scenic Journey through Tibetan History and Nature
Morning Departure:
Eastward Along the Lhasa River: The journey commences eastward, following the course of the Lhasa River, a significant waterway in the region.
Pleasant Road Conditions: The journey offers Express road conditions, allowing for a comfortable and enjoyable travel experience.
En Route Exploration: On your way to Bayi Town, take time to visit Ganden Monastery, a significant site in Tibetan Buddhism.
Significance of Ganden Monastery: As the primary monastery of the Gelugpa sect and one of the three great Gelugpa monasteries in Tibet, Ganden holds immense historical and religious importance. Founded in 1409, it was historically the centre of administrative and political power for the Geluk school.
Cultural Immersion: Exploring Ganden Monastery offers insights into the rich religious history and architectural beauty of Tibetan Buddhism.
En Route Attractions:
Songtsen Gampo's Birthplace: Along the way, you'll pass Mozhu Gongkar, the birthplace of the revered Tibetan king, Songtsen Gampo. This historical site offers a glimpse into the rich legacy of Tibetan culture.
Niyang River's Beauty: The drive continues with the Niyang River as your companion, known for its stunning scenery, making the journey itself an enjoyable part of your adventure.
Arrival in Bayi Town:
Bayi Town Visit: Upon reaching Bayi Town, you'll visit a remarkable natural landmark – a large cypress tree that is over 1000 years old, symbolizing the enduring nature of the region.
Stroll through Modernity: After the historical journey, enjoy a leisurely stroll in Bayi Town, experiencing the blend of modernity and tradition in this unique Tibetan town.
Travel Tips:
Scenic Views: The drive from Lhasa to Nyingchi is known for its spectacular landscapes. Be sure to take advantage of the picturesque scenery by taking breaks for photo opportunities and stretching your legs.
Acclimatization Reminder: Continue to acclimatize to the high altitude and take care of your health as you journey through different elevations.
Day four of your Tibetan adventure combines a mix of cultural heritage, natural wonders, and modern Tibetan life. From the spiritual heights of Ganden Monastery to the verdant beauty of Bayi Town, this day offers a comprehensive experience of Tibet's diverse landscapes and rich history.
Day 5: Journey from Nyingchi to Bomi via Sejila Mountain and Namjagbarwa
Morning Departure:
Breakfast and Departure: Start your day in Nyingchi with a nourishing breakfast, preparing for a day filled with scenic wonders.
Namjagbarwa Observation Deck: The first destination is the Namjagbarwa Observation Deck in Sejila Mountain. Here, you might get the opportunity to witness the majestic Namjagbarwa Peak, one of Tibet's most iconic mountains.
Exploring Lulang Forest Sea:
Short Drive Downhill: After leaving the observation deck, a 10-minute drive down the mountain road leads to the Lulang Forest Sea, known for its lush virgin forests.
Meaning of Lulang: In Tibetan, Lulang translates to "Dragon King Valley," symbolizing a place that makes one yearn for home. This area is renowned for being one of the largest and best-preserved forest areas in the region.
Unique Natural Landscape: Lulang's landscape is a breathtaking combination of snowy mountains, dense forests, and verdant pastures, offering a stunning natural vista.
Scenic Route: Post-lunch, the journey continues along the subtropical valley jungle of the Palong Zangbo River. The route passes through Pailongmenba Nationality Township and over the Polonggou Bridge.
Peach Blossom Valley: Turning north at Kada Bridge onto a cement road leads to "Peach Blossom Valley." This secluded area becomes a hub for photography enthusiasts during the peach blossom season, featuring ancient wild peach trees and a picturesque backdrop of snow-capped mountains.
Photography Opportunity: The combination of peach blossoms and mountains provides a perfect setting for capturing beautiful silhouettes.
Evening in Bomi County:
Stay in Bomi: The day concludes with an overnight stay in Bomi County, allowing for rest and reflection on the day's experiences.
Special Reminders:
Sejila Mountain Precautions: Due to the high altitude and low temperatures in Sejila Mountain, it's advisable to bring a thick coat and limit photography time to avoid prolonged exposure to cold.
Safety on Peach Blossom Valley Road: The road to Peach Blossom Valley is narrow. During festivals, it can be crowded with vehicles and people. Always prioritize safety when taking photos and enjoying the scenery.
This leg of the journey from Nyingchi to Bomi is a mesmerizing trek through some of Tibet's most stunning landscapes, from the awe-inspiring heights of Sejila Mountain to the serene beauty of Peach Blossom Valley. Each stop offers unique natural splendours and photographic opportunities, making this day a highlight of your Tibetan adventure.
Day 6: Bomi to Midui Glacier and Ranwu Lake, Returning to Bomi
Morning Departure to Midui Glacier:
Breakfast and Journey to Midui Glacier: Start your day in Bomi with breakfast. then head to the beautiful Midui Glacier in Yupu Township, Bomi County.
Viewing the Glacier: You can see the glacier from National Highway 318, but walking closer lets you fully enjoy its beauty.
Glacier's Grandeur: The glacier's main peak reaches 6,800 meters, with a snow line at 4,600 meters. Enjoy its year-round sparkling snow and the glacier's clear, jade-like look and varied shapes.
Exploring Midui Village:
Tibetan Village at the Glacier's Base: At the base of Midui Glacier lies Midui, a Tibetan village. This area is unique due to its lower altitude, which brings warmer and rainier conditions, resulting in fertile farmland surrounded by dense forests.
Journey to Ranwu Lake: Less than 30 kilometres from Midui is Ranwu Lake, the largest lake in eastern Tibet. Its breathtaking beauty is a highlight of the region.
Three Scenic Areas of Ranwu Lake: The Ranwu Lake Scenic Area is divided into upper, middle, and lower sections, connected by three ladder-shaped lakes – Yangcuo Lake, Bangcuo Lake, and Leng'anjiabu Lake. Each offers unique views and atmospheres.
Return to Bomi:
Scenic Route Back: After the tour, return along Route 318, enjoying the scenic drive surrounded by snow-capped mountains.
Evening Check-In in Bomi: Conclude the day with an evening check-in at your hotel in Bomi County, offering a chance to relax and reflect on the day's adventures.
Special Reminders:
Access to Midui Glacier Observation Deck: There are two ways to reach the Midui Glacier Observation Deck: hiking or horseback riding. The hike is approximately a one-hour journey one way. If you choose horseback riding, the fee is 100 yuan per person, payable by the traveller.
Overnight Stay: Your accommodation will be a standard room in a local hotel in Bomi County, providing comfort and rest after a day of exploration.
Day 6 offers a mesmerizing blend of natural wonders, from the awe-inspiring Midui Glacier to the tranquil beauty of Ranwu Lake. This journey through eastern Tibet's most stunning landscapes provides an unforgettable experience of the region's diverse natural beauty.
Day 7: Bomi to Linzhi via Secret Peach Blossom and Guxiang Lake
Morning Visit to Bomi Secret Peach Blossom Spring:
Peaceful Peach Blossom Experience: Begin your day with a visit to Bomi Secret Peach Blossom Spring, a hidden paradise amidst dense forests, offering a serene and almost isolated setting.
Tranquil Village Setting: After leaving Bomi County and turning into Gangba Bridge, you'll find the idyllic Gangcun Village, nestled under snow-capped mountains and beside a forest, presenting a picture of peaceful isolation.
Personal Enjoyment: This location is perfect for those who wish to quietly savor the beauty of peach blossoms or capture private photographs in a serene environment.
Afternoon at Guxiang Lake:
Scenic Barrier Lake: Continue to Guxiang Lake, located 33 kilometres from Bomi County. This barrier lake is renowned for its beautiful scenery and accessibility from Route 318, making it a favourite leisure spot for travellers.
Relaxing Exploration: Spend time at Guxiang Lake, enjoying the tranquil surroundings and picturesque views.
Drive to Linzhi via Route 318:
Scenic Westbound Journey: The drive from Bomi to Nyingchi along Route 318 is filled with beautiful landscapes. The View will periodically catch your eye through the car window, offering a visually stunning journey.
Gala Peach Blossom Village: As you travel over Sejila Mountain, a visit to Gala Peach Blossom Village awaits. Located just 8 kilometres from Linzhi, this village is famous for hosting the annual Peach Blossom Festival. It is considered the premier peach blossom destination in Linzhi.
Peak Blossom Season: The village, enveloped in wild peach blossoms, reaches its peak beauty in April. It offers breathtaking views of the blossoms stretching over miles.
Evening Arrival in Linzhi:
Check-In at Linzhi: End your day by checking into a hotel and thinking back on the day's amazing moments.
Overnight Stay in Linzhi: Stay in a comfortable standard room in a Linzhi hotel, perfect for resting and recharging.
Day 7 of your trip celebrates nature's beauty, from Bomi's hidden Peach Blossom Spring to the peaceful Guxiang Lake. It's a calm yet visually stunning day through Tibet's most picturesque landscapes.
Day 8: Bayi to Basomtso Lake and Return to Lhasa
Morning at Basom Tso Lake:
Scenic Lake Views: Start your morning with stunning views at Basom Tso Lake, a peaceful and beautiful spot.
High Altitude Beauty: Located at 3,500 meters, this impressive lake is fed by Tanglha Mountain and stretches over 12 kilometres.
Reflections of Nature: The lake reflects the nearby snow-capped mountains, glaciers, and lush trees, creating a breathtaking scene.
Island Exploration: Visit the lake's small islands with Buddhist temples, combining natural beauty with spiritual peace.
Return Journey to Lhasa:
Afternoon Drive Back: After the lake, drive back to Lhasa, enjoying the landscapes and memories of Basom Tso Lake.
Reflective Drive: Use the drive to think about the natural beauty and cultural insights from your lake visit.
Scenic Drive Along Niyang River:
Enchanting River Views: Your return journey to Lhasa is graced with the captivating beauty of the Niyang River. The river's tranquil flow and picturesque surroundings provide a peaceful backdrop to your travels.
Linla Highway Experience: As you progress, you'll find yourself on the Linla Highway, celebrated as "Tibet's most beautiful high-grade highway." This route is known for its scenic vistas and smooth driving experience.
Today's Travel Tip:
Mindful of Altitude: While Basomtso Lake is not the highest point in Tibet, it's important to remain aware of your body's response to the altitude, especially if you are not accustomed to high-elevation environments.
Photography Opportunities: The lake and its surroundings offer numerous chances for capturing extraordinary photographs. Make sure to seize these moments, creating lasting memories of your Tibetan journey.
Day 5 encapsulates the essence of Tibet's natural beauty with a visit to the enchanting Basom Tso Lake. The journey back to Lhasa allows for contemplation and appreciation of the unique landscapes and cultural experiences that define Tibet. This day is a reminder of the delicate balance between human endurance and the awe-inspiring wonders of nature.
Final Day: Departure from Lhasa
Relaxed Final Day:
Leisure Time: Your last day in Lhasa is kept open and relaxed, allowing you time to enjoy the city at your own pace or simply unwind.
Reflection and Relaxation: This free time is an excellent opportunity to reflect on your journey, revisit favourite spots, or explore any areas you may have missed.
Departure Arrangements:
Airport Transfer: When it's time for your departure, your excursion guide will ensure you are transferred to the Lhasa airport in time for your flight.
Train Station Drop-Off: If you are departing by train, your guide will provide a drop-off at the Lhasa train station.
Seamless Transition: These arrangements are designed to provide a seamless and stress-free conclusion to your travels in Tibet.
As your journey in Lhasa comes to a close, the final day's relaxed schedule allows for a gentle transition from the vibrant experiences of the past days to the journey home. This day ensures that you leave Tibet with cherished memories and a sense of fulfilment from your time spent exploring this unique and culturally rich region.