List of Some Key Folk and Religious Festivals in Tibet 2023 Collection
| | |
| --- | --- |
| Festival | Gregorian calendar |
| Tibetan New Year – Losar | February 21 |
| Saga Dawa month | From May 20th to June 18th, Festival, June 4th |
| Tashilhunpo Monastery Festival | July 2-July 4th |
| Gyantse Horse Dama Festival | July 20 -July 24 |
| Nakchu Horse Racing Festival | August 1 (The activity time is about 1 week) |
| Shoton Festival | August 16 |
| Palha Duchen | November 27 |
| Ganden Lantern Festival | December 7 |
Tibetan New Year Special 7-Day New Year's Ice and Snow Folklore Tour
● Tibetan New Year + Sera Phurjal + Third Pole Blue Ice
● Best travel time: February
● Recommendation index: ⭐⭐⭐⭐⭐
This year's winter tour to Tibet has a lot of benefits and discounts, and you can enjoy free tickets for all attractions except temples! If you choose to travel to Tibet during the Tibetan New Year in 2023, it will be a good choice.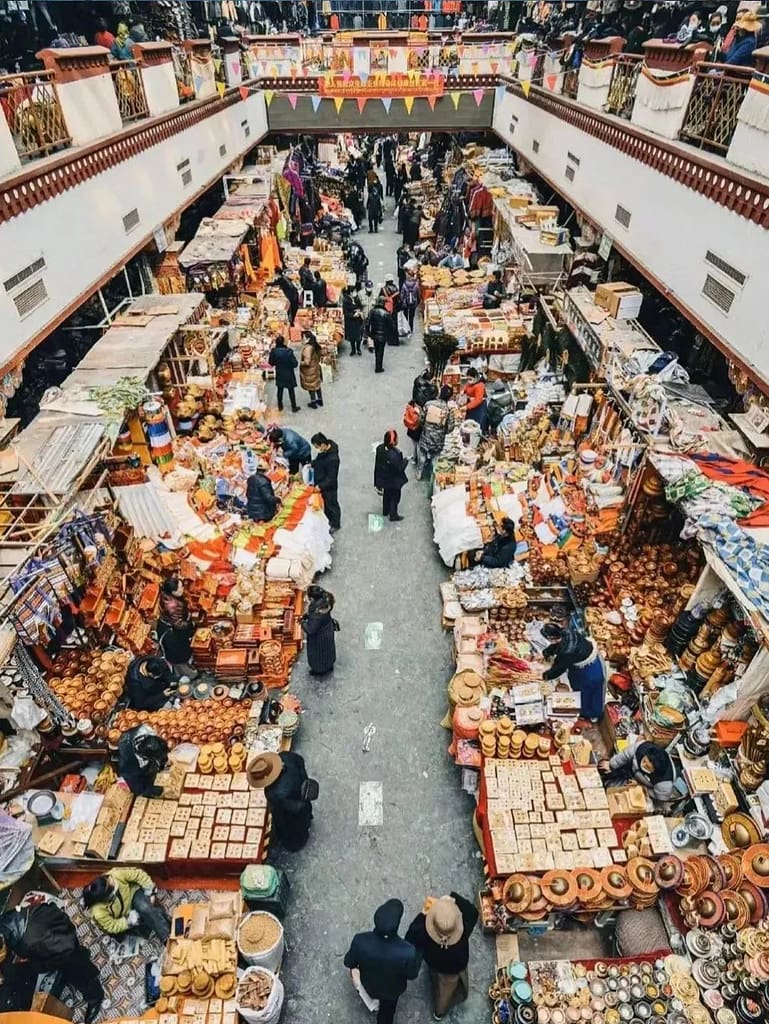 Brief Itinerary
Day1: Arrive in Lhasa and stay at the hotel, adapt to the altitude
Day2: Participate in the annual Sera Monastery Sera Phurjal
Day3: Lhasa – Yamdrok Yongtso – Pumo Yongtso – Gyangtse
Day4: Gyangtse – Shalu – Tashilhunpo – Shigatse
Day5: Shigatse-Lhasa-Tibetan New Year Activities
Day6: Pilgrimage to the Jokhang Temple on the first day of the new year to celebrate the Tibetan New Year
Day7: New Year's blessing at Temple, the return trip
Line highlights:
Tips 1: How long has it been since you experienced the taste of the year when you were a child? Various folk activities, free fireworks, and these childhood impressions may be found in the holy city of Lhasa.
Tips 2: The most worthwhile ice and snow landscapes in Tibet for winter tours: Blue Ice Lake Pumoyongcuo, Shenshan Kuragangri, and the huge ice tower forest with 40 glaciers. Miss these places and wait for a year!
Tips 3: Drachi Temple, the most efficacious God of Wealth Temple in Lhasa, no matter how long the line is on the second day of the Tibetan New Year, you have to go. After all, everyone has the same New Year's wish-to get rich!
Saga Dawa Special 11-Day Ali Pilgrimage
● Saga Dawa Festival + Ali + Lhasa in and out of Xinjiang
● Best travel time: May-June
●Recommended index: ⭐⭐⭐⭐ (slightly higher altitude)
During the holy month of Saga Dawa in Tibet, the largest number of devotees embark on a pilgrimage to pay homage to the Buddha. The locals firmly believe that by consuming vegetarian food, freeing animals, circumambulating mountains, and reciting scriptures, one can receive immense blessings during this period. Thus, if you plan to visit Tibet between late May and mid-June 2023, you will undoubtedly experience the essence of faith in this region. It is an opportunity of a lifetime to embark on a trek during the sacred month of Saga Dawa.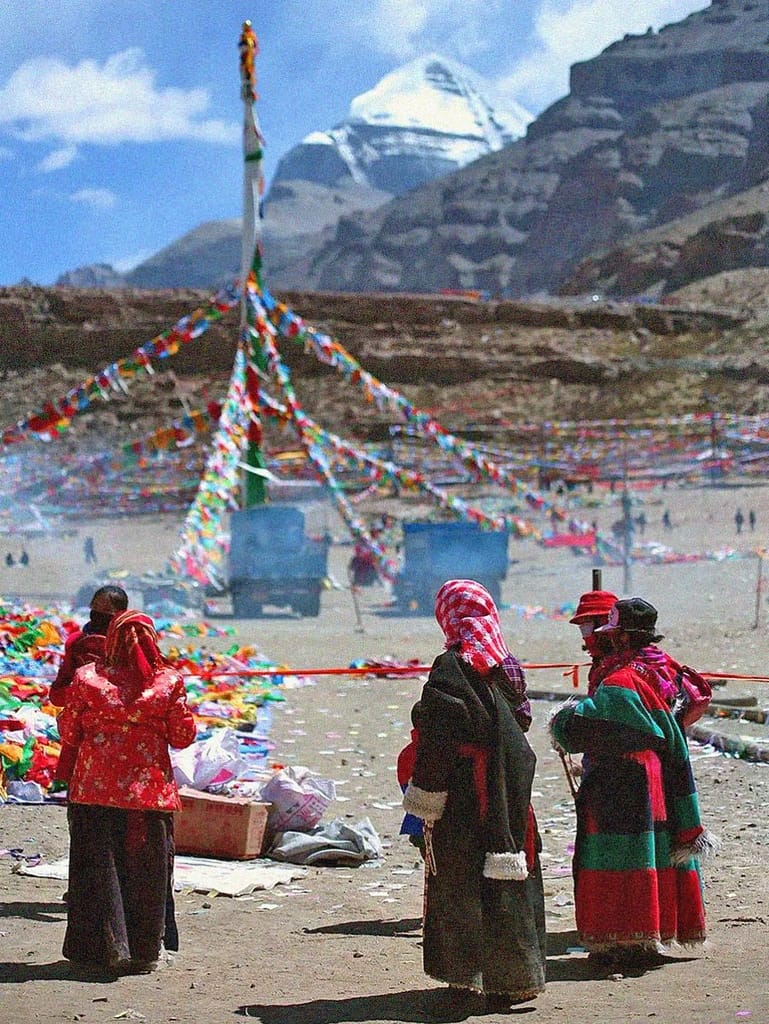 Brief Itinerary
Day1: Arrive in Lhasa and stay at the hotel, adapt to the altitude
Day2: Lhasa – Yamdrok Yongtso – Glacier – Shigatse
Day3: Shigatse – Gawula Pass – Everest Base Camp
Day4: Mount Everest Base Camp – Mount Shishapangma – Saga
Day5: Saga – Mapang Yongtso – Mount Namunani – Darchen
Day 6 First Day Kora: Saga Dawa Festival Activities – Dirapuk Temple
Day7 Second Day Kora: Dirapuk-Dolmala- Darchen
Day8 : Darchen – Earth Forest – Guge Kingdom Site – Zanda
Day9 : Zanda – Xiayi Valley – Dark Night Park – Shiquan River
Day10: Shiquan River -Pangongcuo-Sanli Barracks
Day11: Thirty Miles Barracks – Yecheng – Kashgar
Tip 1: Gather the crucial segments of National Avenue 219, such as the revered mountain and divine lake, Zanda earth woodland, and the remnants of the Guge Kingdom. This is the kind of trip that occurs only once in a lifetime.
Tip 2: The most hallowed day of the Gang Rinpoche pilgrimage each year is the Darchen Sutra Flag Square ceremony during the Saga Dawa Festival, which is certain to be an unforgettable experience in your life.
Note: The schedule can be modified as per physical stamina and health.
Shoton Festival Special 8th Snow Carnival Summer Tour
● Sapu Mountain & Skull Wall+Shoton Festival+Linka
● Best travel time: August
● Recommendation index: ⭐⭐⭐⭐⭐
In the plateau covered with snow and rugged terrain, summertime is brief yet splendid, hence Tibetans attach great importance to summer celebrations, and the renowned gala "Shoton Festival" is among them. If you opt to visit Tibet during this season, ensure not to overlook the array of events of the Shoton Festival.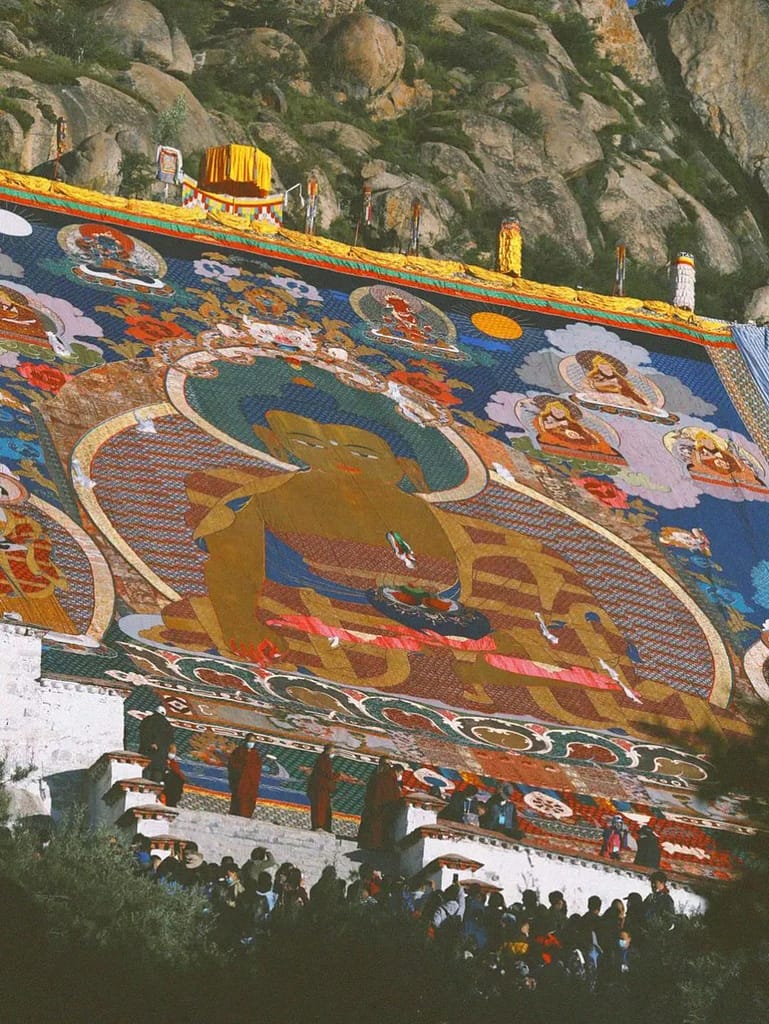 Brief Itinerary
Day1: Arrive in Lhasa and stay at the hotel, adapt to the altitude
Day2: First impression of Lhasa (1-day tour in the city)
Day3: Visit the Buddha Exhibition Festival, Tibetan opera performances, and Norbulingka
Day4: Lhasa – Yamdrok Yongtso – Pumo Yongtso – Gyangtse
Day5: Gyangtse – Shalu – Tashilhunpo – Shigatse
Day6: Shigatse-Lhasa-Shoton Activites
Day7: Trek around the mountain nearby Lhasa
Line highlights:
Tips 1: Don't miss out on any of the exceptional activities such as visiting the Buddha exhibition, watching Tibetan opera, indulging in yoghurt, and exploring Lingka while the Sholton Festival and the holy city of Lhasa are bustling with life.
Tips 2: The newly popular "Eastern Tibet Ring Road" online tour encompasses all the significant attractions of Tibet, including Sapu Sacred Mountain, Zizhu Temple, and Bujia Snow Mountain. Amidst the green grass and vibrant wildflowers of summertime, the picturesque scenery is reminiscent of a mystical realm. When visiting Tibet, the key is to select the appropriate location at the right time to witness the most stunning views and gain a memorable travel experience.