To travel from Japan to Tibet, take a flight to a major city in China like Beijing, Shanghai, or Chengdu, and then proceed to Tibet. If you are a Japanese traveller fascinated by the captivating beauty of Tibet, you may be curious about the most suitable way to reach this awe-inspiring destination. Fortunately, there are a few options available, each providing distinct experiences and adventures. Whether you opt for China or Nepal as your transit route, there are various factors to consider to ensure a seamless and pleasurable journey.
Travelling to Tibet from Japan Through Mainland China
There are several airlines that operate flights from Japan to major cities in China. Some of the popular airlines include All Nippon Airways (ANA), Japan Airlines (JAL), Air China, and China Eastern Airlines. You can check their websites or use flight search engines like Skyscanner or Kayak to find the most convenient and affordable flights.
Major airlines that operate flights between Japan and China include All Nippon Airways (ANA), Japan Airlines (JAL), Air China, China Eastern Airlines, and China Southern Airlines, among others. It is advisable to check with these airlines or use flight search engines to find the most up-to-date information on available flights, schedules, and ticket prices.
There are numerous flights available from Japan to China, with several airlines offering direct and indirect routes between the two countries. The most commonly used airports for this route include Tokyo's Narita International Airport (NRT), Haneda Airport (HND), and Osaka's Kansai International Airport (KIX) in Japan, while Beijing Capital International Airport (PEK), Shanghai Pudong International Airport (PVG), and Guangzhou Baiyun International Airport (CAN) are popular destinations in China.
Travelling to Tibet From Japan through Nepal
Let's start with the flight information from major cities in Japan to Nepal. Japan is well-connected to Nepal, with direct flights available from Tokyo, Osaka, and Nagoya to Kathmandu, the capital city of Nepal. These flights are operated by various airlines, including Japan Airlines, All Nippon Airways, and Nepal Airlines. The flight duration from Japan to Kathmandu usually ranges from 5 to 7 hours, depending on the chosen route and layovers. It is advisable to check for the most convenient and affordable flights while considering your travel dates and preferences.
Tibet Travel Permit for Japanese Travellers
However, before embarking on your journey to Tibet, it is crucial to obtain a Tibet Travel Permit. This permit is required for all foreign travellers entering Tibet and can only be obtained through a registered travel agency in China. The permit allows you to visit most areas of Tibet, excluding certain restricted regions. Your travel agency will assist you in obtaining the permit, which typically requires a copy of your passport and Chinese visa. It is recommended to plan your trip well in advance to allow sufficient time for the permit application process.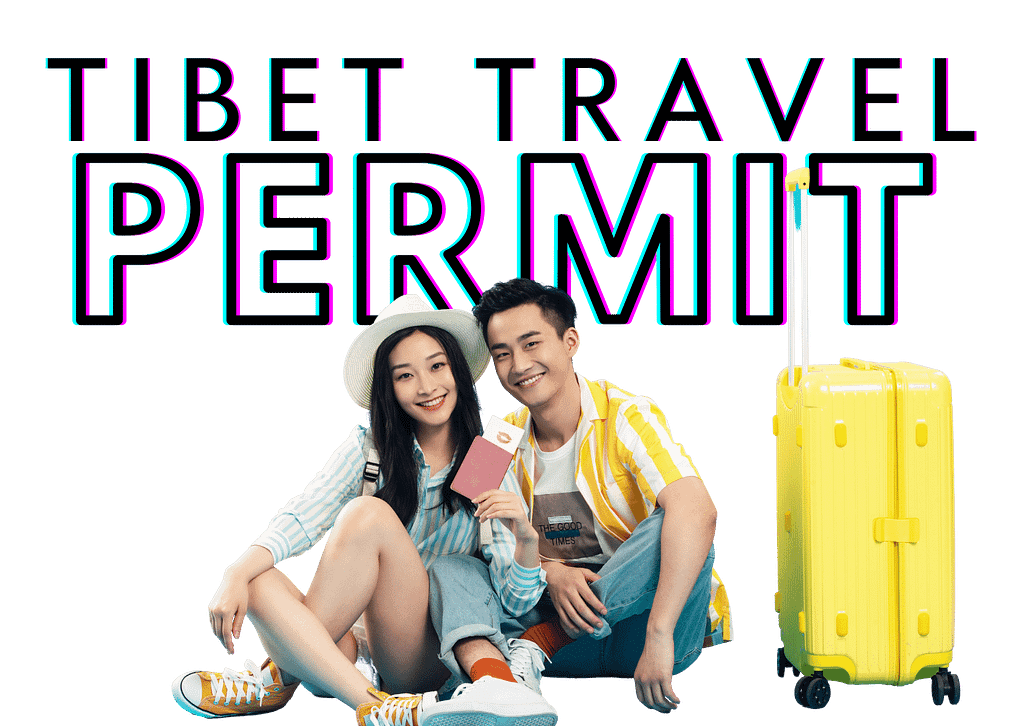 When traveling to China, get a Tibet Travel Permit to enter Tibet. This permit is necessary for foreign tourists and can be obtained through a registered travel agency. They will assist with permits and provide a guide for your Tibet trip.
It's important to note that individual travel is not allowed in Tibet, and you must be part of an organized tour group to visit the region. The tour group will take care of your accommodation, transportation, and sightseeing arrangements in Tibet.
How to Travel into Tibet from Japan via Beijing
How to Travel to Tibet from Japan via Beijing
Flights from Beijing to Lhasa offer a convenient way to reach Tibet. With two departures daily, travellers have flexibility. The 4.5-hour flight allows for relaxation and breathtaking views of the Himalayas. The flight showcases China's diverse landscapes, including plains, rivers, and villages.
Trains depart from Beijing to the capital of the Tibetan plateau every day, covering a distance of approximately 3,757 km. The train journey takes about 41-42 hours to cross China, passing through six provinces. The train departs from Beijing in the evening and arrives in Lhasa in the afternoon on the third day.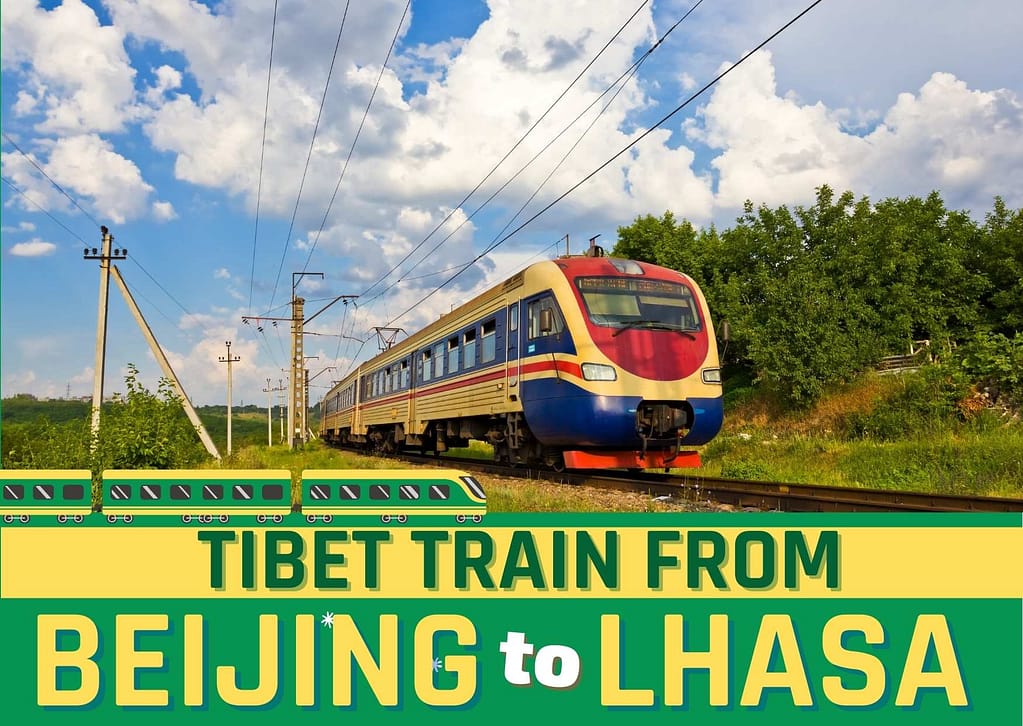 The flight duration from Japan to China varies depending on the departure and arrival airports, as well as the specific airline and route chosen. Direct flights usually have a shorter duration, typically ranging from 2 to 5 hours, depending on the distance between the two cities. However, indirect flights with layovers can take longer, sometimes lasting up to 10 to 15 hours or more.
Travelling from Japan into Tibet through Shanghai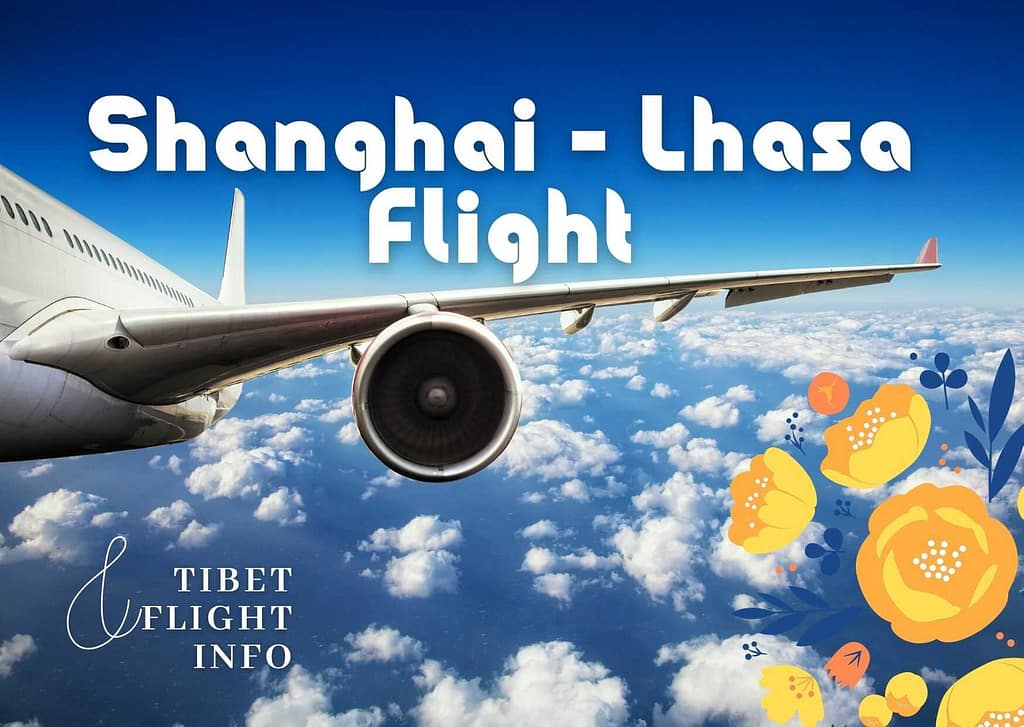 The flight from Shanghai is not a direct flight but stops at Xi'an. While a flight from Shanghai takes approximately 7 hours and 55 minutes, and a two-hour transit in Xi'an
Travelling from Japan to Tibet via Nepal
There are several airlines that operate flights from Japan to Kathmandu, Nepal. The main airlines that provide this route are Japan Airlines and Nepal Airlines. The flight duration from Japan to Kathmandu is typically around 7-8 hours, depending on the specific route and any layovers. The main airports in Japan that offer flights to Kathmandu are Tokyo Narita International Airport (NRT) and Tokyo Haneda Airport (HND). From these airports, passengers can find direct or connecting flights to Kathmandu's Tribhuvan International Airport (KTM).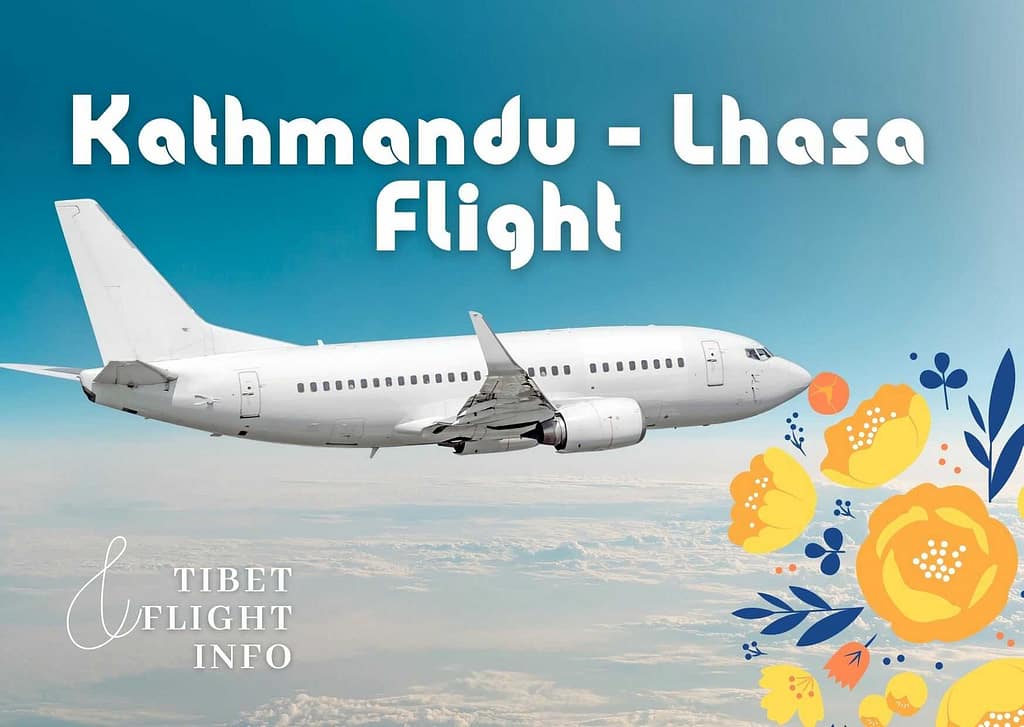 Kathmandu is the only country with a direct flight to Lhasa, a flight from Kathmandu to Lhasa costs about US$ 300.The flight time is relatively short, the journey of 600 km takes about an hour. There are two direct flights from Kathmandu to Lhasa, CA408 (12: 10-16:00) and 3U8720 (11:30-15: 10).
It is recommended to check with the airlines or online travel agencies for the most up-to-date flight schedules, as they may vary depending on the season and demand. Additionally, it is important to check the visa requirements and any travel restrictions for both Japan and Nepal before planning your trip.
Few important things to consider before planning your Tibet trip from Japan.

Visa and permits: Japanese citizens need to obtain both a Chinese visa and a Tibet Travel Permit to enter Tibet. The Chinese visa can be obtained from the Chinese Embassy or Consulate in Japan, while the Tibet Travel Permit is typically organized by a travel agency in Tibet. It is important to plan ahead and arrange these documents before your trip.

Access to Tibet: There are multiple ways to reach Tibet from Japan. The most common route is to fly from Tokyo or Osaka to major Chinese cities like Beijing, Chengdu, or Xining, and then take a flight or train to Lhasa, the capital of Tibet. There are also limited direct flights from Japan to Lhasa, but they may not be available at all times.

Altitude sickness: Tibet is located on the Tibetan Plateau, which has high altitudes ranging from 3,000 to 5,000 meters. Altitude sickness can be a concern for travellers, so it is crucial to acclimatize to the high altitude gradually. It is advisable to spend a few days in Lhasa or other lower-altitude areas before venturing into higher regions.

Guided tours: Independent travel in Tibet is restricted, and Japanese tourists must be part of an organized tour with a licensed tour guide. The tour agency will arrange transportation, accommodation, and necessary permits for your journey. Make sure to choose a reliable and licensed agency for a smooth travel experience.

Cultural sensitivity: Tibet is a culturally and politically sensitive region. It is important to respect local customs, traditions, and religious practices. It is advisable to dress modestly, particularly when visiting monasteries and sacred sites. Taking photographs may have restrictions in certain areas, so it is essential to follow local guidelines.

Weather conditions: Tibet has a cold and dry climate, with temperatures dropping significantly at night, even during the summer months. It is advisable to pack warm clothing, including jackets, hats, and gloves, regardless of the season. Sun protection is also essential due to the high altitude and increased UV radiation.

Language: While Mandarin Chinese is the official language in Tibet, Tibetan is widely spoken by locals. English proficiency may vary, especially outside major tourist areas. Having a basic understanding of Mandarin or travelling with a guide who can assist with translation can be beneficial. By considering these points and planning ahead, Japanese travellers can have a memorable and enjoyable experience exploring the unique culture and breathtaking landscapes of Tibet.
Tips for Travelling from Japan to Tibet 
On the other hand, if you decide to travel via China, you will have the opportunity to explore this vast and culturally rich country before reaching Tibet. Major cities in China, such as Beijing, Shanghai, and Chengdu, have international airports with excellent connectivity to Japan. Flights from Japan to China can be easily found, and the duration may vary depending on your departure city and the chosen airline. Once in China, you can then proceed to Tibet either by air or by land, depending on your preference for a faster or more scenic route.
Now, let's discuss the best options for traveling to Tibet. If you choose to travel via China, flying from one of the major Chinese cities to Lhasa, the capital of Tibet, is the most common and convenient option. There are several daily flights available, and the duration of the flight varies depending on the departure city. Flying allows you to reach Tibet quickly and comfortably, providing you with breathtaking views of the Himalayan mountains along the way.
Alternatively, if you prefer a more adventurous and scenic journey, you can consider traveling to Tibet by land. This option allows you to witness the natural beauty and cultural diversity of China and Tibet. From the major Chinese cities, you can take a train or bus to Lhasa. The train journey, known as the Qinghai-Tibet Railway, is renowned for its stunning landscapes, including vast grasslands, snow-capped mountains, and high-altitude plateaus. It is an unforgettable experience that offers a deeper connection with the region's unique charm.
Acclimatizing the altitude in Tibet
Lastly, for Japanese travellers venturing to Tibet, it is essential to be well-prepared for the journey. Due to the high altitude of Tibet, it is advisable to acclimatize gradually to prevent altitude sickness. It is recommended to spend a few days in Lhasa before embarking on further exploration. Additionally, packing warm clothing, as the weather in Tibet can be unpredictable, is crucial. Don't forget to carry essential items such as sunscreen, sunglasses, and a good pair of walking shoes to enhance your comfort and enjoyment during your exploration of Tibet's awe-inspiring landscapes and ancient Buddhist monasteries.
In conclusion, traveling from Japan to Tibet offers a captivating and unforgettable experience. Whether you choose to travel via China or Nepal, each route has its own appeal and opportunities for discovery. By considering flight information, obtaining the necessary permits, and choosing the best mode of transportation, you can embark on a remarkable journey that will leave you with cherished memories of the breathtaking beauty and rich cultural heritage of Tibet. So, pack your bags, embark on this extraordinary adventure, and let Tibet's enchantment captivate your soul.