For visitors to Tibet from the United Kingdom, it is the journey of a lifetime and is much like a trip to another world. Set far apart from the U.K., in distance as well as in culture, Tibet is a stunning land of high mountains, beautiful scenery, and captivating lakes. Set on the high plateau to the north of the Himalayas, this spectacular region is an autonomous region of the People's Republic of China and requires some pretty careful planning in organizing the trip.
However, there is one way that you can make sure the planning of your Tibet tour goes without a hitch. With the ease of travel in the modern world, getting to visit the real monasteries of Tibet is even easier. As the top Tour operators in Tibet, we offer regular tours to the region and provide a local Tibetan guide, private vehicle, and driver for your entire trip. Moreover, this is required in Tibet now, as independent travel is prohibited. If Tibet sounds like the place you want to be, then there is no better time to visit than now.
How to Travel from the United Kingdom to Tibet
Getting to Tibet from the United Kingdom of Great Britain and Northern Ireland requires you to travel almost halfway around the world. A trip of more than 7,000 miles to Lhasa, the capital of Tibet, you can choose from either Nepal or China as your initial destination. If you are traveling to Nepal to enter across the border at Gyirong Port, the flight to Kathmandu takes around 12 hours and has a minimum of one stop along the way. There are no direct flights to Nepal from the U.K., and some flights can take as long as 35 hours, depending on the connections between England and Nepal. However, flights are inexpensive, with a connected flight from London to Kathmandu costing from as little as UK£369.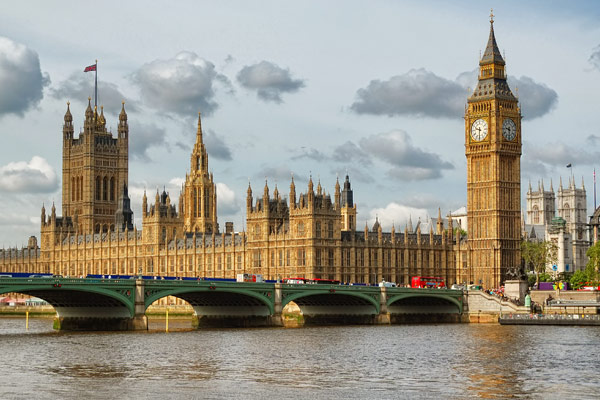 Travel to mainland China is more direct, and there are non-stop flights from London to Beijing, Shanghai, and Guangzhou. You can also take a flight to Hong Kong, and enter mainland China from there. The fastest flight to Beijing takes around 13 hours, while flights to Hong Kong can make the trip in around 11 hours. Hong Kong is often the preferred stopover for tourists to China from Europe, as this former British colony is a great tourist destination as well. Once in Hong Kong, you can get a train or connecting flights to many of the major cities in China from which you can travel to Tibet.
Get to Tibet from the United Kingdom via Mainland China
There are two ways to get to Tibet from China, by train or by flight. If you choose to fly, you can get a flight to Lhasa, the Tibetan capital, from Beijing, Shanghai, Guangzhou, Chengdu, Chongqing, Xian, Kunming, Shangri-La, Xining, Nanjing, or Xiamen. The closest city in China to Hong Kong that provides the flight to Lhasa is Guangzhou, which can be reached easily by flight or train. On average, flights to Tibet from China take between two and six hours and cost anywhere from UK£420.
There is also the option to take a train to Tibet, and this is often the most popular option for tourists. Trains run daily from seven gateway cities across China, which are: Beijing, Shanghai, Guangzhou, Lanzhou, Xining, Chengdu, and Chongqing. All the trains from the rest of China have to pass through Xining, in Qinghai Province, which is the start of the famous Qinghai Tibet Railway, the highest railway in the world. Costs vary from city to city for the tickets, and there are several classes of ticket you can get, although it is preferable to have sleeping compartments, as the train takes a long time to cross the plateau. From Xining, the train only takes 22 hours to get to Lhasa, but from Guangzhou, the longest trip, it takes 55 hours, so you are on the train for three days and two nights.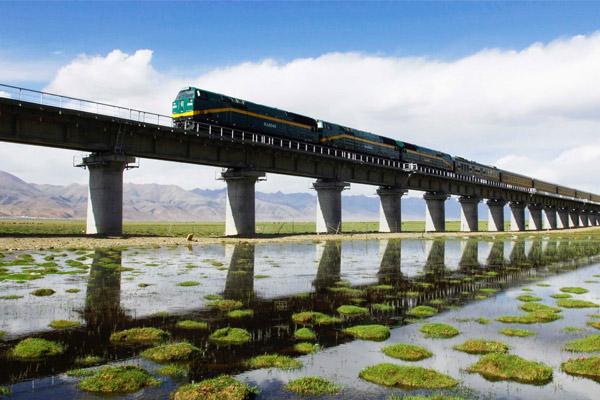 Get to Tibet from the United Kingdom via Nepal
Getting to Lhasa from Nepal can be done by a flight across the plateau, with some great views of Mount Everest along the way, or by an overland trip in cars across the border, which lies at ResuoBridge, between Rasuwagadhi Fort and Gyirong Port.
The flights from Kathmandu to Lhasa take between 60 and 90 minutes and cost around UK£190 each. This can depend on the airline though, and you can choose from three Chinese airlines that run the flights to find the best price. It is sometimes better to wait until you are in Nepal to book the flight, especially if you are traveling in Tibet with a group.
Required Documents for Tibet Tour from the United Kingdom
Getting to Tibet requires several documents from the Chinese government and the Tibet Tourism Bureau in Lhasa, the stunning capital city of Tibet Autonomous Region. Majority of these must be obtained by your tour operator, although your Chinese Entry Visa if traveling through mainland China, must be done in the U.K. before you leave.
There are actually two routes to get to Tibet, and unfortunately, a direct flight to Lhasa is not one of them. Travelers from the U.K. can travel through any of a number of gateway cities in mainland China, or enter the Tibetan region through Nepal, the home of the famous Ghurkha Regiment of the British Army.
Chinese Entry Visa
The visa for entry into China is applied for easiest through the Chinese Embassy in London or one of the Consular offices around the country. Consulates exist in Edinburgh, Manchester, and Belfast, and can be visited to obtain the visa instead of going to the Embassy in London.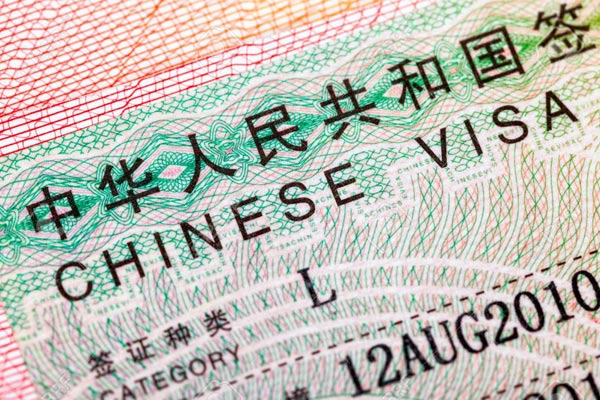 Chinese Visa
The cost of the Chinese visa is normally UK£30 for a 30-day, single-entry visa, which is valid for three months from the date of issue. While it is a good idea to book the trip in advance, make sure that your visa does not run out before you travel.
Group Tourist Visa
The Group Tourist Visa is the version of the Chinese visa that you will get if you travel to Tibet through Nepal. Whilst it does say "group", the visa can be applied to an individual who has a booked tour in Tibet. This is applied for by your tour operator, so traveling through Nepal actually makes it easier to get the documents sorted, as you will not have to apply for the visa before you leave. And since British citizens can use the Visa On Arrival service to enter Nepal (costing around UK£21), there is no need to make any visa application before leaving the U.K. However, you should bring the visa fee in US dollars, as Pounds Sterling is not accepted at immigration. The visa fee in dollars is $30.
The application through the tour operator requires your original passport, as well as your Tibet Travel Permit, so you will need to be in Kathmandu, the capital of Nepal, at least 5 working days before your planned date of travel. The application process takes three days, so if your visa is applied for on Monday morning, it will be available for the tour operator to collect on Wednesday lunchtime.
Tibet Travel Permit
No matter you enter Tibet from mainland China or Nepal, you need to apply for the Tibet Travel Permit before you go. This is obtained by your tour operator before you enter Tibet and requires your scanned passport and two photos to apply. The Tibet Visa, as it is sometimes known, is required to travel into and around Tibet, and must be carried at all times. You will not be able to cross the border or board a train or flight to Tibet without it.
Other Permits
There are some other required travel documents for travel to areas of Tibet outside Lhasa city, such as the Alien's Travel Permit for Everest Base Camp tours, Military Permit for Mount Kailash tours, etc. Please feel free to contact us. Just tell us your travel plan, our professional travel expert will help you arrange all the required travel documents to Tibet.