The Sky's the Limit: Tibet's New Airport Brings Adventure and Opportunity!
Tibet, a land of mystery and beauty, has just opened a new airport that promises to bring adventure and opportunity to locals and tourists alike. The new airport, located in the city of Lhasa, has already welcomed its first passengers with a warm Tibetan welcome. With this airport, Tibet is set to soar to new heights and reveal its majestic beauty to the world.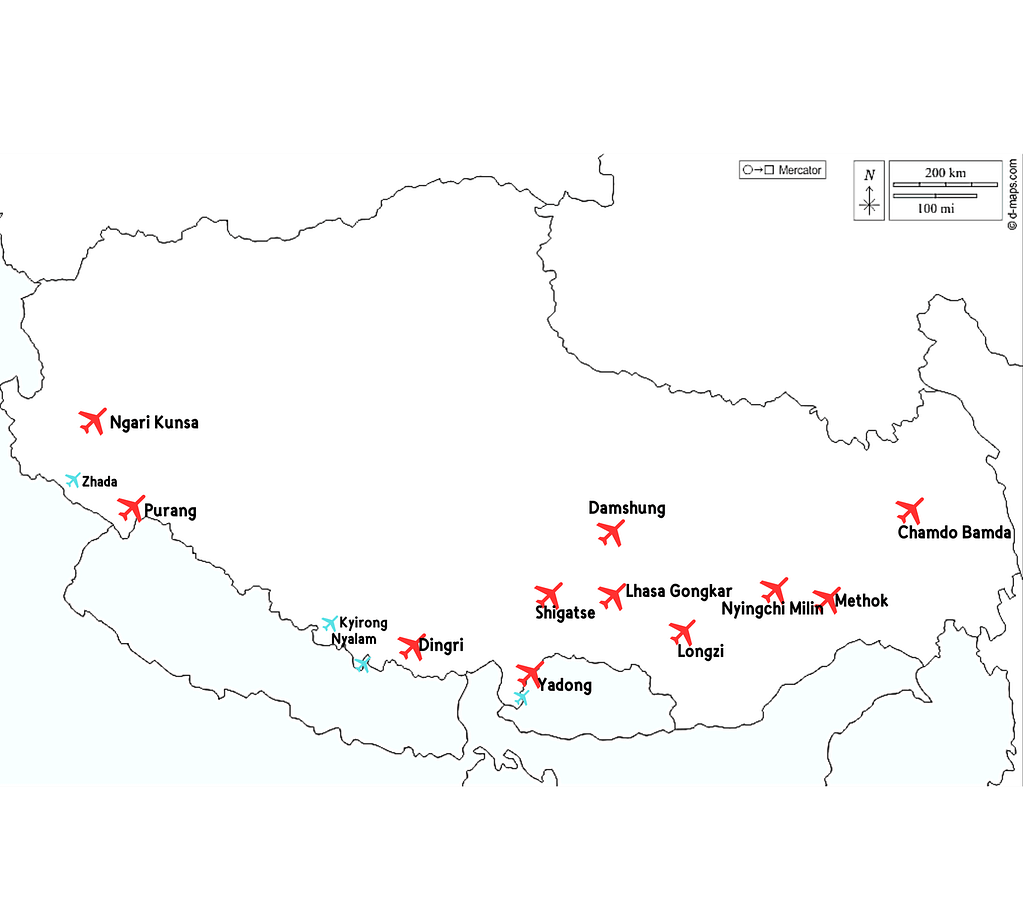 Ascend to New Heights: Tibet's Thrilling Airport Opens!
The new airport in Lhasa is a marvel of modern technology. Built at an altitude of 3,600 meters, it is one of the highest airports in the world. The airport is designed to handle large aircraft, including the Airbus A380, and boasts state-of-the-art facilities and amenities. With this new airport, visitors to Tibet can now fly directly to Lhasa, avoiding the long and difficult road journey from other major cities in China.
The opening of the airport is not just a feat of engineering but also a testament to the determination of the Tibetan people to make their region more accessible to the world. With the new airport, Tibet hopes to attract more tourists and create new economic opportunities for locals. The airport will also make it easier for Tibetans to travel to other parts of China and the world.
Explore Tibet's Majestic Scenery with the New Airport!
Tibet is a land of unparalleled beauty and adventure. From the soaring peaks of the Himalayas to the turquoise waters of Lake Namtso, Tibet is a visual feast for the senses. With the new airport in Lhasa, visitors can now explore Tibet's majestic scenery with ease and comfort.
Visitors can take a scenic flight over the Himalayas, marveling at the snow-capped peaks and glaciers. They can also visit the Potala Palace, the former residence of the Dalai Lama, and experience the rich cultural heritage of Tibet. For the more adventurous, there are opportunities to trek through remote valleys and climb some of the world's highest peaks.
The new airport in Lhasa is more than just a transportation hub. It is a gateway to a world of adventure and opportunity. With its opening, Tibet is ready to share its beauty and culture with the world. So pack your bags, buckle up, and get ready to soar to new heights in Tibet!